2018 PITMASTER AWARD
Hailing from Lockhart, Texas, the Black family may be the closest America has to barbeque royalty. Their family-owned restaurant, Black's Barbeque, first opened its doors in 1932 and has been serving the local community for over four generations. Eighty-five years later, the Black family is still creating world-class barbeque and sausages, with multiple locations and a thriving online sales business as well.
---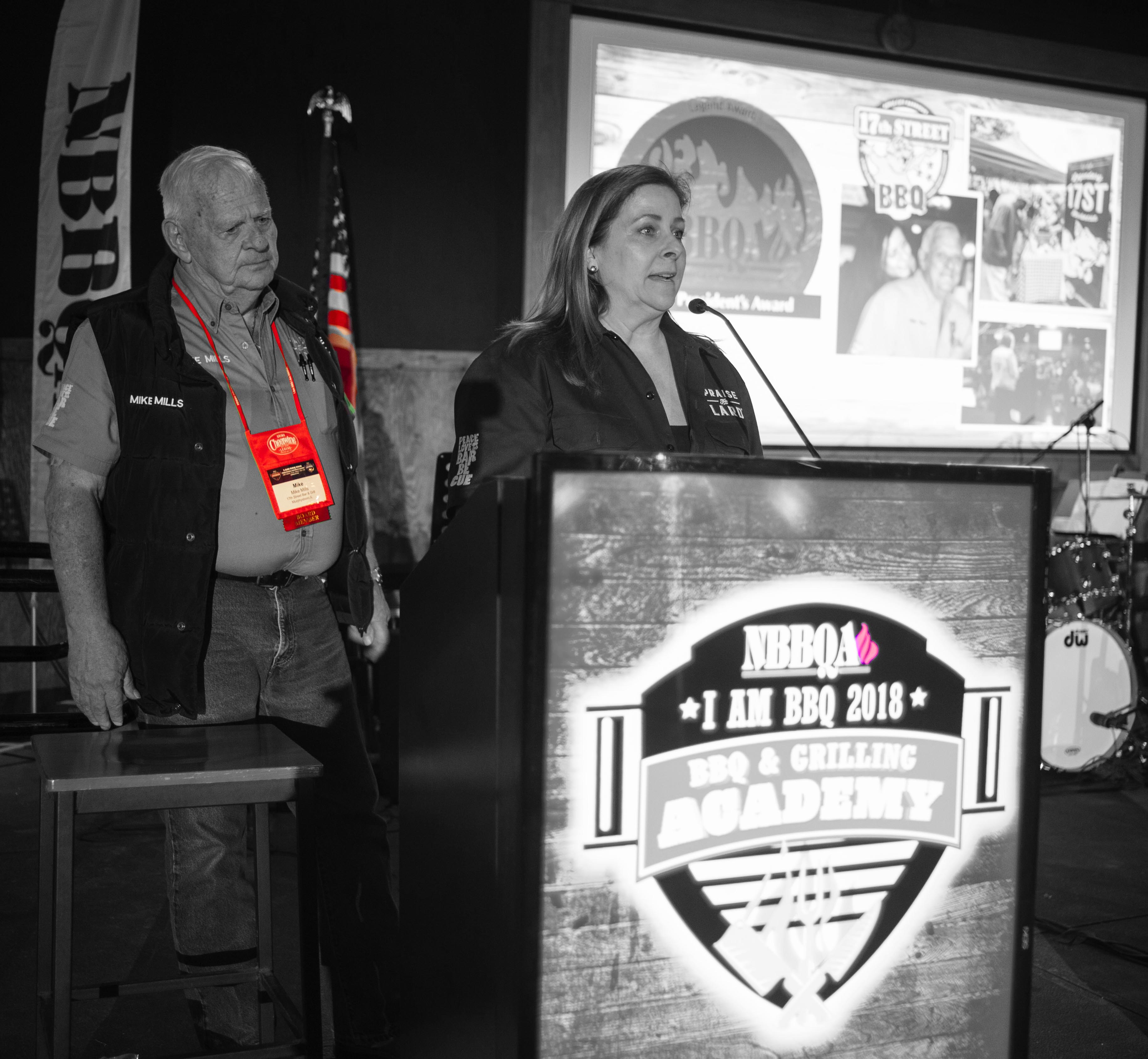 2018 President's Award
This dynamic duo and 17th Street BBQ organization contribute to the execution of the NBBQA's Awards of Excellence Sauce Contest every year. Scoring and organizing sauce entries every year. President Mark Lamber honors their contribution. BQA's Awards of Excellence Sauce Contest every year.
---
2018 Humanitarian Award
NBBQA Humanitarian Award: John David Wheeler
John David Wheeler, Head Cook for the Natural Born Grillers BBQ Team, has been one of the most award-winning BBQ cooks in the world. John Wheeler is now a partner and Pitmaster in the Memphis Barbecue Company, one of the hottest BBQ restaurants in the country.
---
2018 Industry Partner Award
Today, Southern Pride® handcrafts a line of fully automatic, wood-burning gas-fired or electric smokers with 10 different models to choose from. Each model is an outgrowth of meticulous research and development through decades of serving all segments of the food service industry.
---
---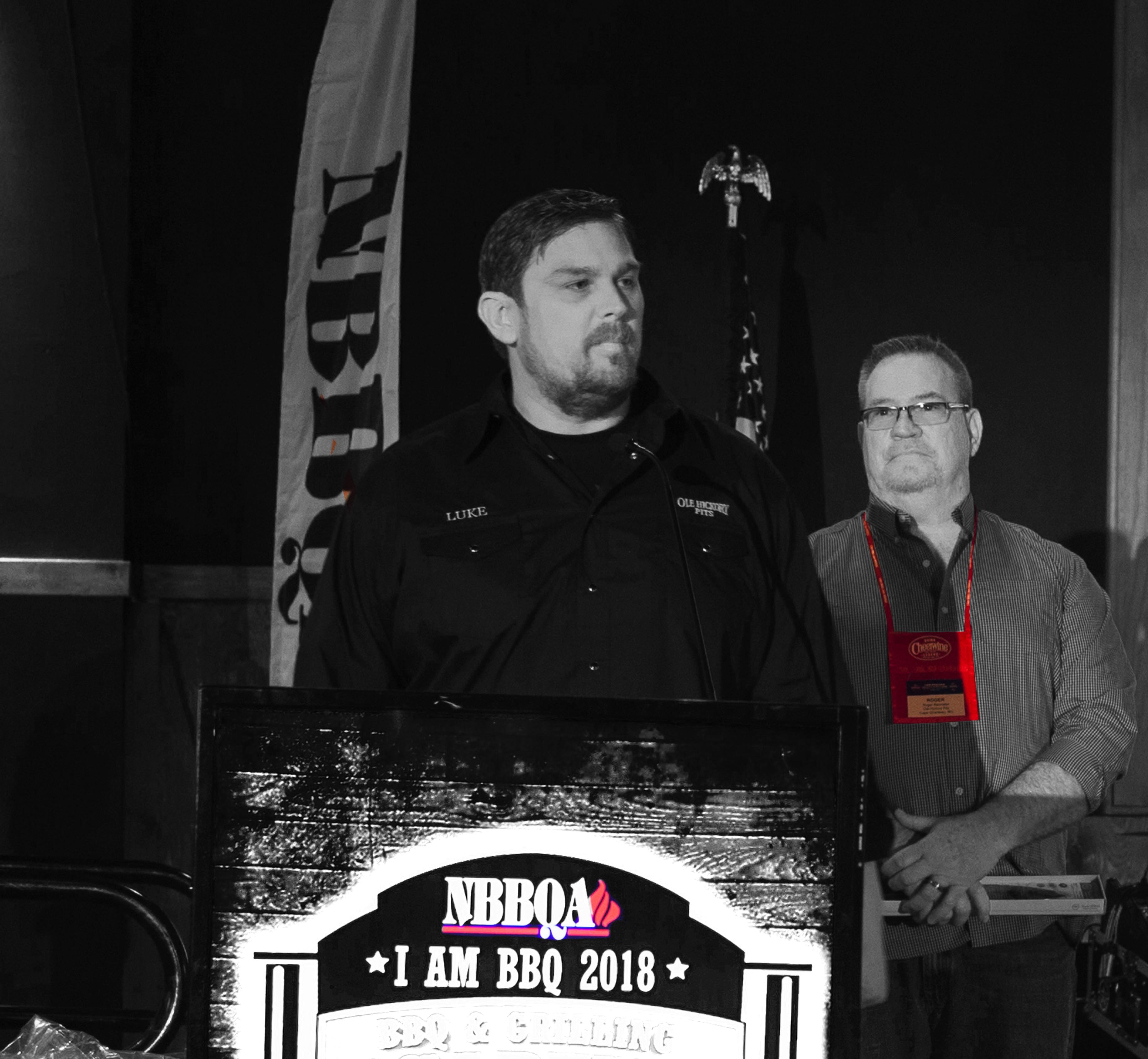 2018 Industry Partner Award
Ole Hickory Pits manufactures and sells wood burning smoker ovens for use by restaurants, caterers, meat processors, food service operators, contest cookers, clubs and other commercial users.
Our "State of the Art" equipment uses modern technology to help you produce real old-fashioned barbeque.


2017 Pitmaster Award
Aaron Franklin is the host of BBQ with Franklin and owner and chief firestarter at Austin's Franklin Barbecue, widely regarded as one of the most influential pitmasters in the U.S. He received the James Beard Foundation Award for Best Chef: Southwest in 2015.
---
---
2017 Industry Partner Award
Weber has been in the business of making grills people are proud to own since 1952. Products they can trust. It starts and ends with great design. At the core, is quality and attention to detail and an unfaltering commitment to treating customers with respect and care.
---
2017 NBBQA President's Award
President's Award: Bonnie & Ruben Gomez
---
---
2017 NBBQA Humanitarian Award
Operation BBQ Relief strives to provide compassion and offer hope and friendship to those whose lives have been affected by disasters across the United States. We leverage our expertise in cooking and catering barbecue meals with our ability to quickly mobilize our teams into any area where disaster disrupts and tears apart the lives of Americans.