Conference Exhibitor
Sponsorship Opportunities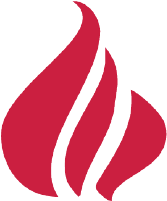 Conference Exhibitor
These exhibitor spots place you in front of all the conference participants.
The exhibitors session will be held Thursday over an extended lunch which is attended by all conference participants. The session will be 3 hours lasting until 3pm, The location is outdoors and with limited power so canopies should be considered it your set-up. A passport to visit each booth to win a prize will occur to encourage engagement.

Footprint
One conference exhibitor spot 10 x 10
Within this footprint you may display any branded signage and products.

Gift Bag
You may place any item of your choice and cost into the gift bag going to each attendee at the conference.

Presentation
You may nominate an educational speaker for the conference sessions. Your business will be displayed on the exhibitor list and map.

Website
Your business will be featured as an exhibitor at the conference.

Social Media Recognition
Variety of social media mentions prior to, during, and/or after the conference.
• Facebook (pages and groups)
• Instagram
• Twitter
• LinkedIn

Conference Attendance
This sponsorship level gives you:
• One (1) full conference pass
By paying for this sponsorship you accept the terms and conditions of the conference / BBQ Bash with the National BBQ & Grilling Association.
TERMS & CONDITIONS
• Sponsorship is not confirmed until payment is made in full. No one will be allowed to attend or exhibit at the conference if payment hasn't been received.
• Locations for exhibiting or timeslots on programs may not be selected until payment is received.
• If you fail to provide information, branding, social guidance, copy or similar assets or resources to promote, support or otherwise complete our promotional obligations, it is assumed that you have chosen not to utilize this aspect of your sponsorship.
• If items are provided late, we will do our best to implement them as soon as possible, but make no guarantees on how long that may take.
• NBBQA is not responsible for losses or refund if the event is cancelled due to weather or other unforeseeable incident.
---
Login to Purchase