People's Choice Participant - State of Origin BBQ Bash
Sponsorship Opportunities
Back to Sponsorship Opportunities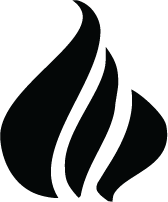 People's Choice Participant – State of Origin
This is the much loved part of the BBQ Bash where everyone gets to compete in a massive people's choice competition.

This year there are two divisions. The second being the State of Origin where NBBQA members team up with fellow members from their state to compete against each other with cliché BBQ items from their area. This sponsorship is of one of these teams. The goal is the sponsor supports their local team to cover costs, while promoting themselves to event participants.
Footprint
One conference exhibitor spot 20 x 20.
Within this footprint you may display any branded signage and products.

Gift Bag
You may add an item to the bag for the first 100 attendees of the BBQ Bash

Presentation
You may present and market to the crowd in any way shape or form. Each team will have a consistent sign that features your business as the team sponsor.

Website
Your business will be featured as a participant of the BBQ Bash - State of Origin, People's Choice.

Social Media Recognition
Variety of social media mentions prior to, during, and/or after the conference.
NBBQA has the following:
• Facebook (pages and groups)
• Instagram
• Twitter
• LinkedIn

Conference Attendance
This sponsorship level gives you:
Eight (8) BBQ Bash passes

Full people's choice competition rules and similar will be out October 1st – Basic to consider is 2 ounce
samples for the general public attending the event. Note: the location is on grass and has some load-in
restrictions, Heavy rigs may need to be placed a short distance away (with the steak teams) and hot-boxed to the competition area if needed. Small rigs, grills and similar can be placed on site. More information soon.
TERMS & CONDITIONS
• Sponsorship is not confirmed until payment is made in full. No one will be allowed to attend or exhibit at the conference if payment hasn't been received.
• Locations for exhibiting or timeslots on programs may not be selected until payment is received.
• If you fail to provide information, branding, social guidance, copy or similar assets or resources to promote, support or otherwise complete our promotional obligations, it is assumed that you have chosen not to utilize this aspect of your sponsorship.
• If items are provided late, we will do our best to implement them as soon as possible, but make no guarantees on how long that may take.
• NBBQA is not responsible for losses or refund if the event is cancelled due to weather or other unforeseeable incident.
---
Login to Purchase