Back to Business Members
Professional Bio
PORKOSAURUS BBQ SAUCE TIED FOR FIRST PLACE MIM 2018

A Memphis-style sauce that is sweet and tangy. Use it after you cook, or as a glaze after you cook on ribs Our Sauce is fantastic on pork, beef, burgers, and chicken salad vinaigrette.

Original Recipe

Our sauces and rubs are our very own original recipes. You will not be able to get this exact taste anywhere else.

The Finest Ingredients

We only use the freshest ingredients for our products. They are all natural and do not contain MSG. We add more spices than most to make the mouthwatering taste. Made with Gluten Free Products

Crafted By Champions

No one would have guessed that in 1994, a group of FedEx co-workers would come together to create a BBQ team that would grow into a family. Ultimately becoming an award-winning company (OVER 25 YEARS & MOST RECORD MEMPHIS IN MAY WINS) whose owners are as diverse as our flavor is unique.

Porkosaurus began with only a handful of members who equally enjoyed barbecue camaraderie. After many backyard barbecues with family & friends, we decided to throw our hats into the competitive barbecue ring. Our newly created team quickly learned that cooking in the backyard was vastly different from the competitive barbeque. *Who knew? Determined to master the competitive circuit, our hodgepodge group confidently cooked, pigged out, reflected, learned and repeated.

We even analyzed our competitors by devouring all the bbq we could get our claws on. (For Science... Through these other competitors, we learned the secrets of low and slow cooking.

Over time our enthusiasm inspired both friends and more co-workers to join our team. What started as a local team in Memphis and grew nationally and internally.

Not only did we expand from a geography standpoint, but our diversity was vast… a chef, an air traffic controller, FDNY firefighter, a police officer, a navy pilot, and a webmaster.

Business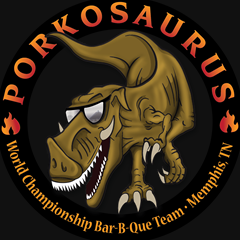 Porkosaurus BBQ
3444 Democrat Road
Memphis, TN 38118
United States
(646) 773-2600
http://www.porkosaurus.com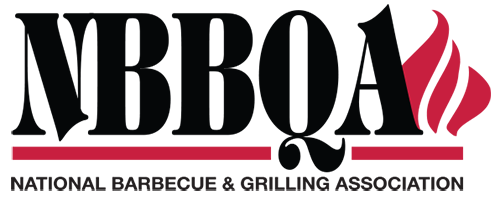 Business Member
---
Areas of Expertise
Competition, Distributor, Pitmaster, Retailer