Fall Has Flung Some Tailgating Tips Our Way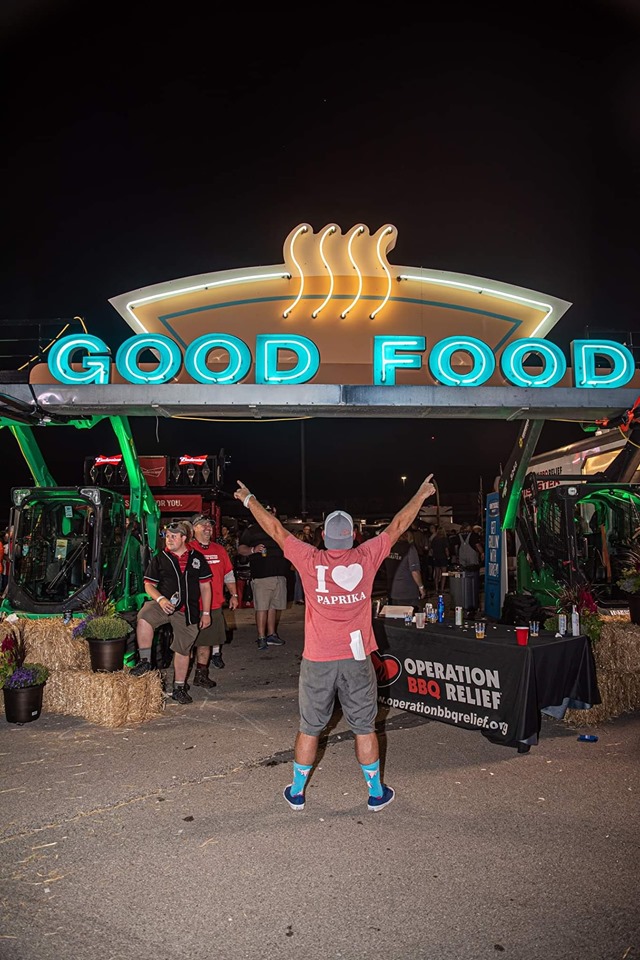 The cooler temperatures, the foliage emerging into splendid colors and the holidays coming into view only means one thing, Autumn is here. For many, this is their favorite time of year for the various reasons just highlighted but for others they look forward to Fall like no other season. Sure, they enjoy the cooler temperatures, the leaves, blah, blah blah. For them it's tailgating season! Where they'll have backyard parties to watch, on TV, their favorite team obliterate the opposing team. Maybe you're the diehard fan who shows up at the parking lot 17 hours before the game so you can tailgate like no one else. Well, here are a few tailgating tips you can use this season at home or at the stadium.
Prepare Ahead of Time
Prior preparation is king when it comes to tailgating. As BBQ folk, we all know, if our guests are expecting pulled pork sandwiches then we need to cook way ahead of time. This isn't the only thing you can do ahead of time. I am a big list person and make lists for everything. When I pack for a trip, I make a list. When I have a party, I have a list. When I wake up and look at my day, well, you get the idea, I make a list. Think through your tailgating event and make a list so you can be prepared because you have knocked out everything ahead of time.
Make a Creative Menu
The food will make or break any tailgating party, so get creative with it and you can do this especially if you've done the above. I know we love cooking BBQ and grilling steaks but use this time as an opportunity to stretch yourself both creatively and culinarily. NBBQA member, Ray Sheehan, has recipes every month in the National BBQ News you can choose from. Other recipe sources would be bushcooking.com, kingsford.com and of course Pinterest. Theme your party beyond just decorating for your team. Are you playing the Razorbacks, then instead of just pork, why not a whole hog? I'm a Kentucky fan so when we play the Florida Gators, well you get it. Let your mind run wild with the food.
Enlist Help from Others
When it came time to harvest the family garden, which was huge, my grandmother would call us all up and simply say, "Many hands make light work." This is also true when it comes to your tailgating party. You are not the only one with a great recipe or perhaps you're not the creative type, enlist the help. There's a story in the Bible about a couple sisters, Mary and Martha. Martha spends all her time cooking, cleaning and preparing while Mary sits visiting with Jesus. Martha complains about this when Jesus, basically tells her to not worry about it and enjoy the visit, the rest will take care of itself. Well, how many times have you hosted a party and not enjoyed it because you were too busy doing everything? Enlist the help of others.
Start on Time
I have a pet-peeve and that is starting on time. When I toured around as a stand-up comic, clubs were notorious for starting late. The customers get to the club 30 minutes before the advertised start time only to wait an additional 15-20 minutes before someone comes to the stage. There's always a little expectation about parties where the host will have to say, "Everything isn't quite ready so it will be a few minutes." This is inevitable so prep up some finger foods, chips/salsa or pigs in a blanket and begin your tailgating as if this was part of the plan all along. The food won't go to waste, because the tailgaters love to snack during the big game.
Use Your Cooler as a Warmer
A lot of us have Cambros because of our competition, catering or restaurant business but sometimes for a party they're just too cumbersome to pull out, not to mention, they are expensive. One tip I have used over and over at parties is using my coolers as warmers. They can hold in heat as well as they do cold, so why not use them for such. Just keep them away from the drink cooler otherwise your guests will continually open them allowing your heat to escape.
There are many more hacks and tips for tailgating which you can really use for any outdoor party. Stay tuned and we will explore some more perhaps during playoffs and the Super Bowl.
Happy Fall, Y'all.