Crowdfunding Can Help Drive Business Momentum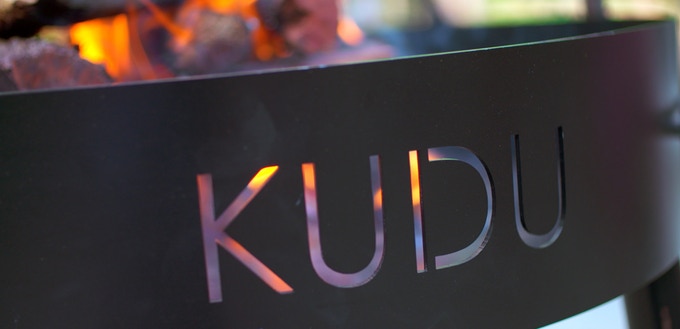 When one person gives you $100, you can buy a nice meal for two. But when 1,000 people give you $100, you can start a business.
Such is the power of crowdfunding, a way of pushing along a project or a business with a little bit of money from a lot of people.
Stebin Horne approached his crowdfunding campaign with 18 months of hard work behind him developing the KUDU Safari Braai, an open-fire "cooking system" that features adaptable elevated cooking surfaces that can move up and down, and in and out. With the KUDU you can cook how you want to cook, whether it's grilling, searing, roasting, or smoking. He was inspired to make the KUDU after living in South Africa with his wife, who is from there. Outdoor braai cooks are a way of life in South Africa, Stebin learned.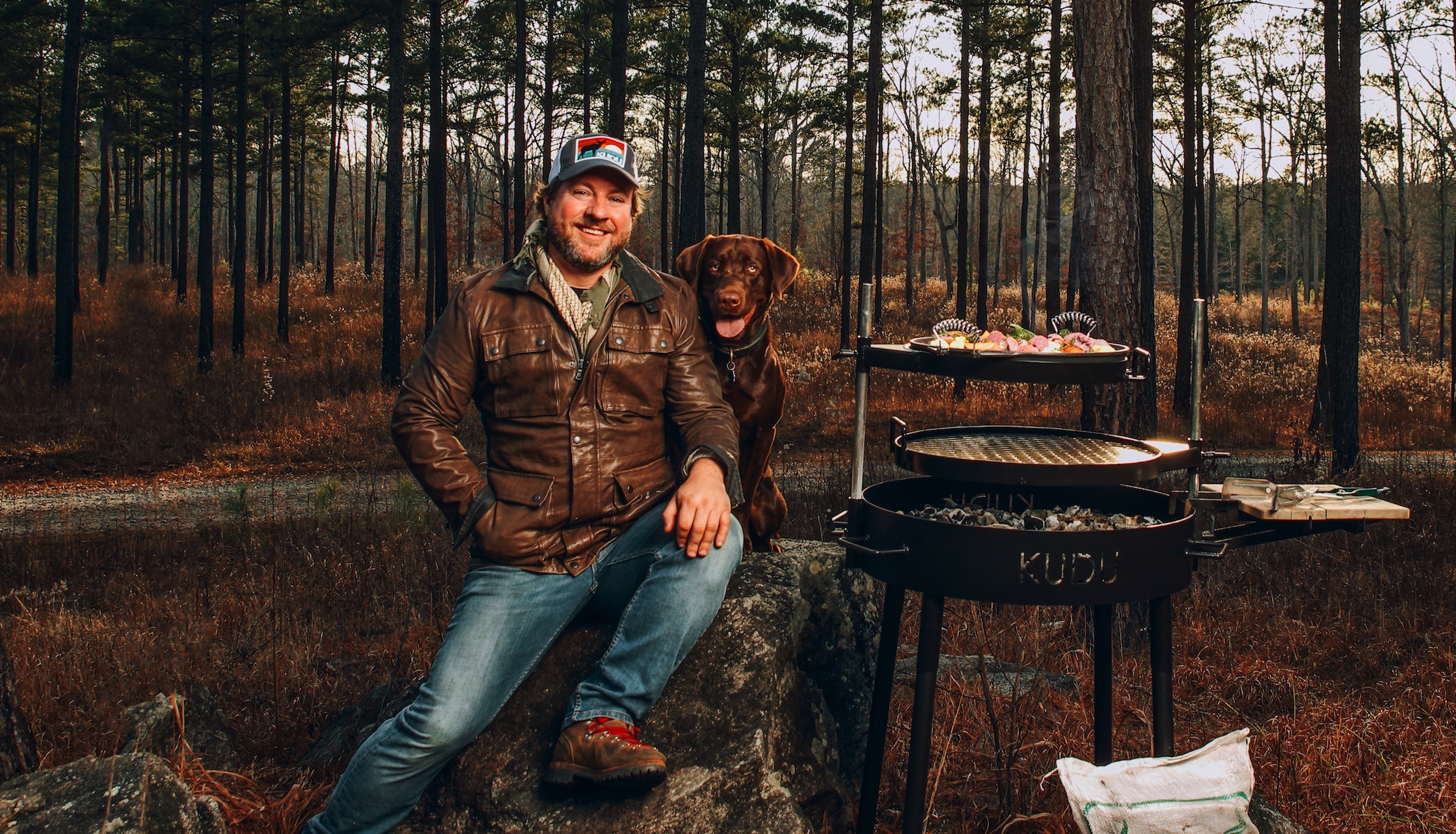 "We wanted to replicate what I had experienced for myself in South Africa, here in the United States," he said. "Nothing attracts anyone more than fire and food."
The KUDU Safari Braai Kickstarter Project launched on Sept. 13, 2016, with the goal of raising $75,000. It went on to make just over $94,000 two months later.
Kickstarter did what it was supposed to do — it kick-started Stebin's efforts to the next level. Not just financially, but with credibility as well.
"We had the funding to carry us forward without the Kickstarter campaign, but it was a very important exercise to bring us credibility from a marketing perspective," the Georgia native said. "If you can have a successful Kickstarter campaign, it can lead to other opportunities."
Kickstarter is one of myriad ways to crowdfund projects, which uses the power of the Internet to connect likeminded people. Kickstarter is one of the most successful crowdfunding platforms and has helped connect thousands of backers and creators since it started in 2009. Since then, there have been more than 150,000 successfully funded Kickstarter projects which received $3.9 billion in funding. More than 48 million people have pledged money on Kickstarter since it started.
Some crowdfunding websites like GoFundMe ask for donations with the backers receiving no rewards other than the feeling of charity, others give equity in a start-up like AngelList. Kickstarter is an example of a reward-driven model, as is Patreon which asks for ongoing donations, rather than a one-time amount. Each have their own benefits, and the type of project you're trying to get going — or push along — will dictate which one you should use.
Eleven backers, the term for those who fund projects on Kickstarter, gave $40 or more to see the KUDU fully realized. The rest — 134 people — pledged $649 or more, an investment level that promised them their own KUDU outdoor cooking system starter package which has a retail value of $799. The higher tiers of $2,500 and up didn't get any backers, but that didn't matter in the end. The project blew past its initial goal.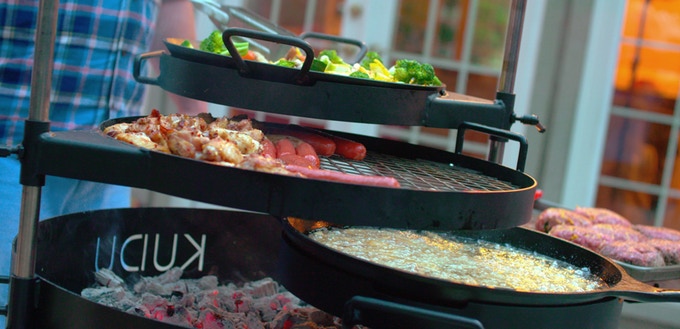 "That Kickstarter, from a subliminal standpoint, had a significant impact on how quickly we got to where we are," Stebin said. "It's really a marketing campaign more than anything else.
In KUDU's case, the opportunities and exposure began to flow in following the crowdfunding effort. KUDU has been featured in numerous publications and has become the favorite of many outdoor cooks. An Esquire writer called it "The Grill That Changed My Life" 10 months after Stebin's Kickstarter success. This May Bon Appetit ran an article explaining "Why Chefs Are Obsessed with the KUDU Grill."
Think of crowdfunding like fundraising that uses the techniques and engagement best practices of social media branding. The more you bring your potential customers behind-the-scenes into the process, the more likely they are to become early adopters and brand advocates.
Stebin wasn't looking to just develop a piece of cooking equipment — he wanted to develop an entire brand identity. The Kickstarter helped him tell his story in a multimedia way, with videos, photos and explanations for what KUDU is all about.
"You have to be able to put yourself out there in a way to give the early adopters confidence that they'll be on the front end of something that will ultimately take off," Stebin said. "Fulfillment is something that is so important. Kickstarter is really strict on your ability to fulfill what you're selling."
The nearly $100,000 KUDU raised on Kickstarter came to be because of tons of effort Stebin put into the campaign before and after it went live.
"Social media, digital media, is such an easy way to get information out there, but at the same time it's kind of a double-edged sword. If we didn't come out strong, then we may have found ourselves year over year over year not making headway, not being anything more than a novelty mom-and-pop type of brand," Stebin said.
Before the campaign went live, Stebin hit the streets presenting his product to buyers and asking them to pay for the cooker on Kickstarter. Lining up backers in advance greatly kick-start his Kickstarter.
"The evidence shows that a majority of purchases happen in the first few days or the last few days (of a crowdfunding campaign). If you don't get those first few days of buying, you rarely get the last few days," he said. "(Pre-selling KUDUs) helped tremendously. Because we rode that momentum all the way through the entire campaign."
While he's heard of companies who solely use crowdfunding to pay for their businesses, for most others, like himself, it's there as a resource to help push you to the next steps. Crowdfunding helps with not just money, but with exposure and helping to create a relationship between consumer and brand. With regular blog updates and visuals posted throughout the KUDU Kickstarter campaign, Stebin made sure to give his early adopters a place on the front lines of his company.
"It's a great community to be a part of," he said.
---
Learn more about KUDU Grills at www.kudugrills.com.