Food Sport is the New American Past Time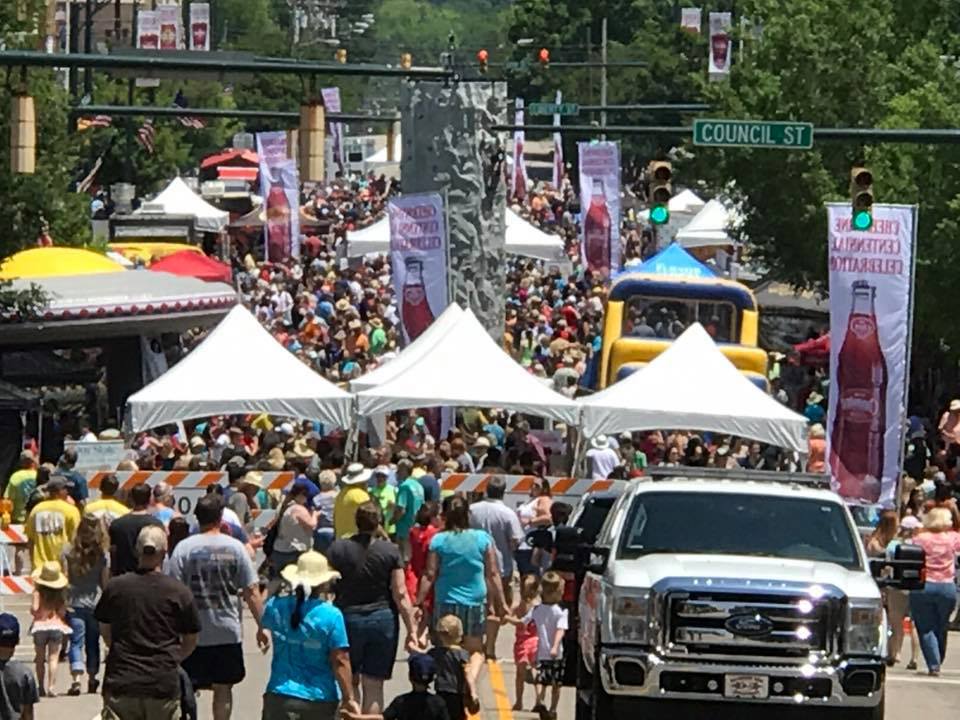 After a delay of nearly three hours and one of those board your plane then exit your plane because its weather radar is broke then board a second plane day, I'm finally airborne heading home to FL. To make the perfect storm of flights complete I have the air travel trifecta. The toddler kicking the back of my seat, another baby filling the plane with screams and the couple arguing because she wanted to switch seats a bunch of times. No wonder the flight attendants are giving free drinks to everyone. But all of this is a topic for another time because its why I'm on this flight from Seattle back home to Florida that matters, Food Sport. It's quickly becoming America's favorite new pastime.
I traveled to Seattle to be the MC and compete in the 1st Annual Grillfest Northwest where I was in a hamburger cook-off against a local chef and cooked a double header SCA sanctioned steak competition. This isn't my first rodeo however. I, along with many of you, have been cooking competitively for a while now. Everything from BBQ to steaks to burgers has captured my focus and combining this with comedy, I've been able to parlay this into my own unique niche. Like one competitor says, "BBQ is way too important to be taken seriously." This is where the Cookin' Comedian comes into play.
This phenomenon began for me just like it has for many of you, The Andy Griffith Show. Surely you remember the Pickle Story episode (season 2 episode 11)? I just watched it again during my 3-hour delay and people were looking at me wondering why I was laughing so hard. But allow me to jog your memory a bit. Aunt Bee is making her homemade pickles when her best friend Clara Johnson stops by for a visit. The ladies begin to discuss Clara's 11-year blue ribbon winning streak at the county fair while Aunt Bee expresses her thoughts of not entering this year. Clara, of course being a good friend, encourages her to enter, until she tastes her pickles which are horrific. She however, offers Aunt Bee some tips to improve her recipe and then really begins to encourage her.
Aunt Bee takes a few of these pickles down to Andy and Barney for lunch when you learn this isn't just a single batch problem but one the boys have being dealing with for years. Trying every excuse they can think of to get out of eating these "kerosene cucumbers" as Barney later refers to them, they take a bite but promptly discard them once she leaves the jail. This is when they devise a plan to replace the 8 quarts with store bought and so they do. This is when the fun really begins which you'll just have to watch on your own. I promise you'll laugh and I know funny.
It's a classic show with funny down home humor I can relate to and this one episode is one of many which have stood out to me through the years. But one thought it's given me lately is food sport is nothing new. It's been around since the first time someone's granny told someone else's granny she made a better cobbler, pie or saber tooth tiger sandwich. A lot of the jams and jellies we slather on our biscuits began as someone's homemade recipe which they entered in the county fair. Loosely organized, the best the county blue ribbon winner could hope for was to qualify for the state fair then win another blue ribbon.
This is where sanctioning bodies have elevated this food sport spectacle to a whole new playing field. Bringing in, not only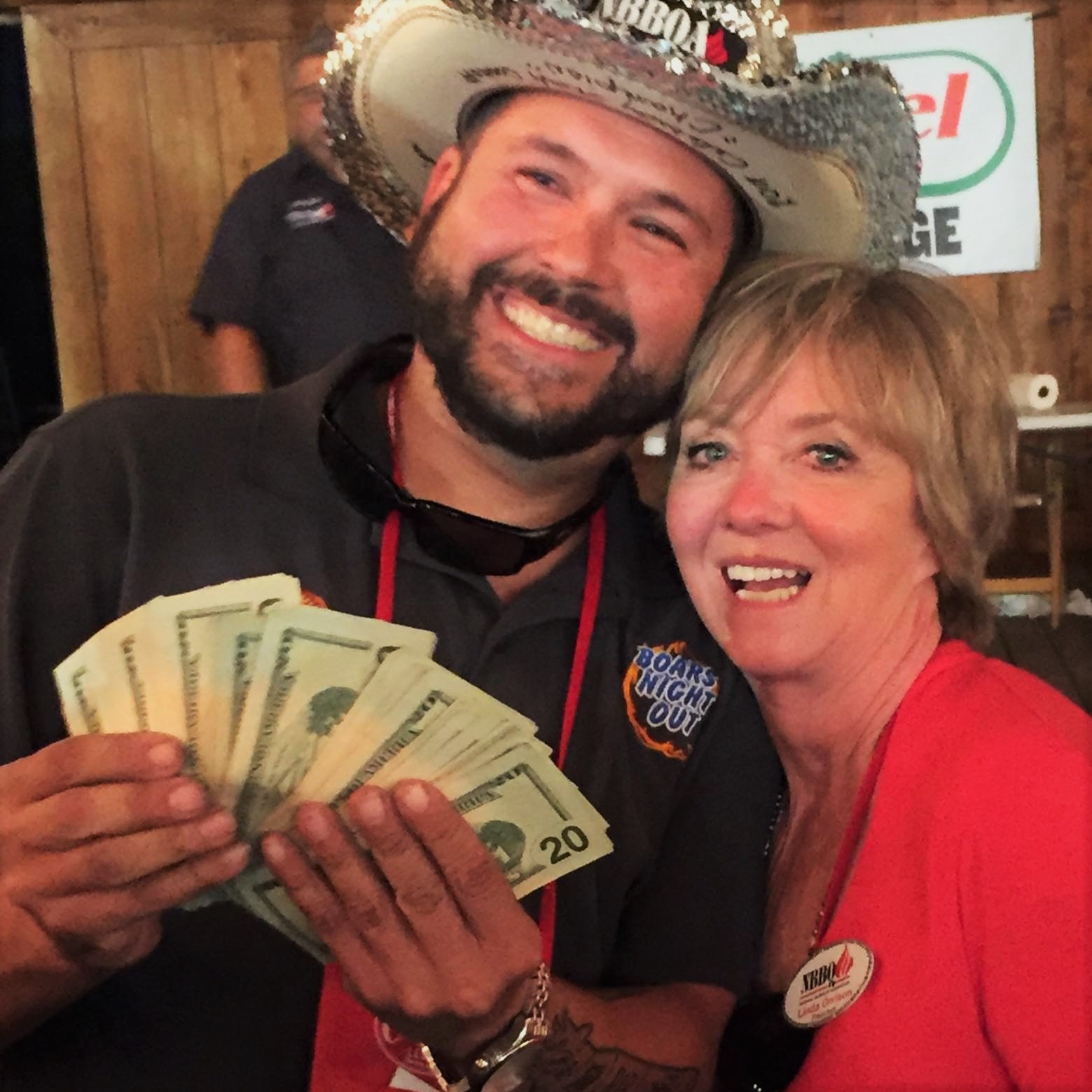 blue ribbons and trophies but prize money. We have the KCBS, FBA, MBN, IBCA, SCA, PNWBA, WFC and a bunch of other alphabet soup groups all with a slice of the blue ribbon pie in one way or another. What a few of these organizations are trying to accomplish, reminds me of another sport, stock car racing. American stock car racing traces its roots to moonshiners of the Appalachia trying to see who had the fastest of these modified speedsters. This is when Bill France had the bright idea of organizing this and NASCAR was born. This business is still a family run multibillion dollar industry which has levels of getting to the top echelons of drivers and there's only about 40 drivers who reach this pinnacle at any given time. They have a 36 races in which to compete but only a few hold something special for a driver. The Daytona 500 and the Brickyard 400 for instance, are just a couple examples due to the prestige and history they hold.
The same holds true in food sport, especially for a BBQ team. Memphis in May, the American Royal, The Jack all have such a history every BBQer feels it's an honor just to compete in, much less to win. But when it does happen, it's an honor only a few achieve which is why you see grown men and women burst into tears. Then you have the relatively new ones gaining momentum which will launch them into another stratosphere. They won't hold the nostalgia the others have but the prestige will not be anything less than amazing. There's the SCA World Championship which have husbands and wives competing against one another for the prize. Then there's the World Food Championships where one cook can ultimately win $100,000 is perhaps the largest of all food sport purses.
As you can see Food Sport is quickly becoming America's new pastime harkening back to the days when Grandma took the family's favorite jelly or pickles to the county fair to win a ribbon. Not just any ribbon either, but the Blue Ribbon.