Return on Investment or ROI is something we all look at when investing our money. It really doesn't matter what it's for, whether groceries or business. We just want to make sure we are getting our monies worth. We look at the generic version versus the name brand versions of just about anything, we will decide which direction to go. We don't want to needlessly spend our money, but we will if we see there is value in it. Let's take the store brand of oats versus the name brand of oats. If the store brand (which is cheaper) offers as good or better taste, then will go that route, and save a few dollars. We wouldn't mind buying the name brand if it offered a reasonable difference. The same could be said of the investments we make in regard to the associations we join, especially the NBBQA. When there is a reasonable return on our investment, then it is money well spent.
When you become a member of the NBBQA you will receive tons of benefits. Many of which are listed here but there will be others that are a little more intangible, such as lifelong friends. There are some relationships which would have never occurred had it not been for the NBBQA, especially the National Conference, which leads us to the first benefit to being a member, which leads us to the first benefit.
Discount to the National Conference
Everyone who attends the national conference loves being there to the point they look forward to the next one as soon as the current one is over. This is how it has been for 30 years, except this year of course where we have to move it to next year (March 3-6, 2021). The conference brings knowledge from the leaders in the BBQ world, from business to how to break down a hog. As a member you receive discounts for this and are the first to be able to register.
National BBQ News Monthly Subscription
Kell Phelps is the publisher of this award-winning journal which has also been around for 30 years. Between the covers of this journal you will find articles from award winning and well-known writers. You'll receive BBQ related book reviews as well as several new recipes for you to try out, again from award winning writers. Throughout the year Kell and his team run a couple different contests for best rubs or best sauces in which you can participate. On the back pages every month are listings of many sanctioned cook-offs from most all the sanctioning bodies across the nation.
Weekly Newsletter
Each week to your email inbox we send out a newsletter containing a plethora of information and news. Articles each week ranging from business, stories, interviews, and the special interest groups on a rotation basis. Each week you get the most current list of upcoming events as well as a weekly reminder to mark your calendars for the next national conference. We also list a few business and/or food related articles from other sources. You can also submit to be featured in one issue in our NBBQA News section where we mention significant news from our members.
Special Interest Groups
Our Special Interest Groups or SIGS are groups (Business, Culinary, Product, Marketing, Events) which have a more specific focus than the general, BBQ. You will be able to be a part of one or all (depending on your membership level) where you can be connected to others in your particular group. Questions can be asked and answered by those who need to know or already know so we all grow in our areas. Every other week the newsletter is focused on one of these groups where the articles are related to the topic at hand.
Access to business owners
It is hard to begin a business and have it succeed, especially if you are going at it alone. By being a member of the NBBQA, you are not alone. You have a team of experts at your disposal who have "been there, done that" and willing to help you in every way they possibly can. As a member you will have access to the member directory in which you can contact them to ask questions which will lead you to a successful future.
Access to World Champions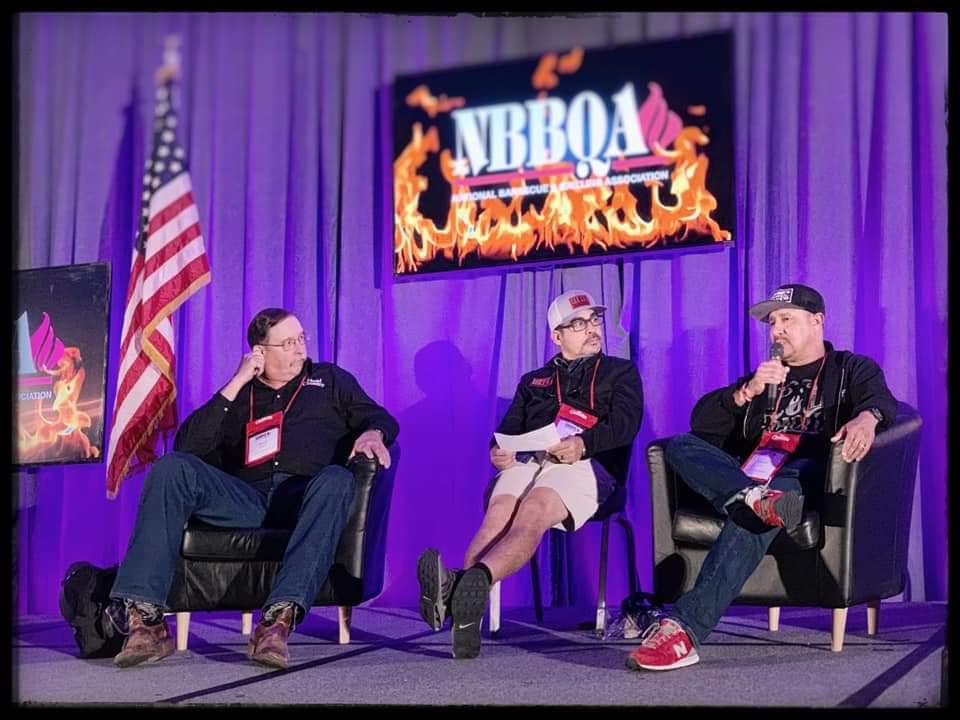 The Who's Who of BBQ are members of the NBBQA, many of whom are world champions. Do you have question about BBQ, grilling a steak or even something else cooking related, who else to ask than the world champions who, just as you, are members of the NBBQA. They are accessible to you to answer your questions or perhaps they will even invite you to be a member of their team at Memphis in May or another World championship. This doesn't even take into account all those who have finished as runner-up to these champions who also have tons of expertise to share as well.
Networking opportunities throughout the country
Networking is a vital part of any person looking to elevate their business or personal brand. For years the NBBQA members would gather together once a year at different places around the country and this was the only time the NBBQA membership saw each other. Although the national conference is amazing and once you attend you don't want to miss another, we realized we could have mini NBBQA gatherings around the country where many of our members already attended. Large events such as the American Royal or smaller events such as a local cook-off in Florida, they all had one thing in common, NBBQA is the place to be.
Opportunity to enter products in the Awards of Excellence
We all think we have the best BBQ sauce or seafood rub. Maybe it's the new product we just developed which will change the face of outdoor cooking. Whatever it is, one of the best ways to market it, is to be an award winner and the NBBQA Awards of Excellence is just the place. This past year there were approximately 30 categories in which to enter. From rubs and sauces to media and websites, they all had a place. As a member you not only can enter but can do so at a discounted rate.
Discounts from Gunter Wilhelm Cutlery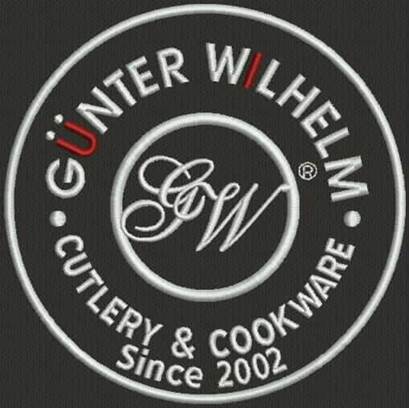 We have many great business partners in the NBBQA which you can see by clicking the business directory. Gunter Wilhelm is one such partner who has stepped up to offer to NBBQA members discounts to the products they off. Gunter Wilhelm does this because they believe in the mission and overall purpose of the NBBQA. If you would like to have more information then you can click this link to make an order https://www.gunterwilhelm.com/nbbq-a
As you can see there are plenty of benefits to becoming a member of the NBBQA. Most of you who read this are already members, so we ask that you spread the word, the BBQ love to those who need to become a member. Whose business or dream of business is BBQ related. Let them know we are one big BBQ family, the NBBQA family.