Our New Board of Directors
The NBBQA, from its inception has been run by dedicated volunteers who have one thing in common, the love of BBQ. As we have grown as an organization there has been paid positions, but at the core, the board of directors has always been men and women who just want to see NBBQA rise as the go to authority for all things BBQ. For the past 30 years, it has been the board who have set the direction the NBBQA traveled. From the educational elements to the BBQ Bash to the conferences, it has been driven by the board of directors, who have been selected by you, the members.
As you know, this past April we put out a call for nominations and received several who wanted to help set the future trajectory of the NBBQA. In May, we put those names up for you to choose who you would like to see lead our association. Those new board members, Mike Ross, Pamela Murphy, Doug Bauer, James Hare and Janet Phelps are names some of us know and some do not. So we thought it would be nice to introduce them to you here. Along with them, we have also included the established board and how some of the positions have changed.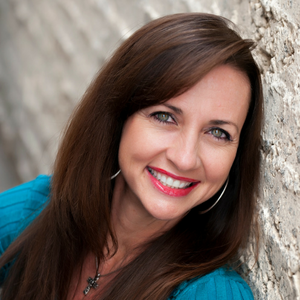 Barbara Latimer – NBBQA President
I have been a part of NBBQA since 2012. Mobile, Alabama was my first conference. I was hooked ever since. Since I've been in the restaurant industry for so many years with the last 25 in BBQ, I felt the calling to give back to the BBQ industry however I could. I love BBQ, from every region and every category, meats, sauces, and rubs. Not too partial to mustard and vinegar sauces though.
Shane Draper – NBBQA President-Elect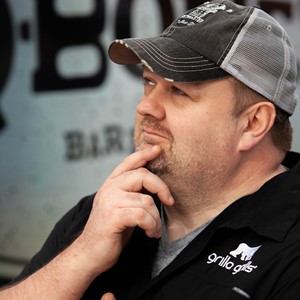 Shane is a Navy veteran who grew up in the barbecue business. He currently resides in western Kentucky with his wife, Megan, his two sons, and a German Shepherd named Savannah. He spends his free time volunteering with the VFW, consulting on recipes for various barbecue companies, writing cookbooks, creating products and traveling whenever possible.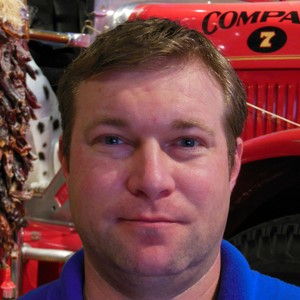 Patrick Murty - NBBQA Immediate Past President.
Firefighter for 20 years West Milton Fire Department. Wish I had more time to get out and compete in cookoffs! But cooking at home for the family and at the restaurant will have to suffice for now. NBBQA members were an instrumental part of my family's BBQ success when we opened Company 7 BBQ in Englewood, OH. That is why I joined the board, to pay it forward.
Ken Phillips - Treasurer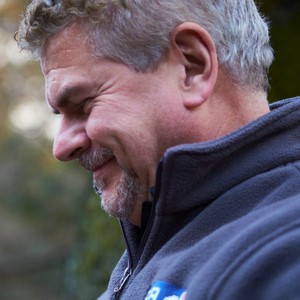 Ken is the co-founder of the Steak Cookoff Association and has been on the NBBQA board for the past 4 years. Beginning in 2013 Ken, along with his business partner, has taken the SCA around the world, making it the largest sanctioning body in Food Sport. Since the Ken and the SCA has been a part of the NBBQA, we have shown everyone that BBQ isn't just low and slow but also hot and fast.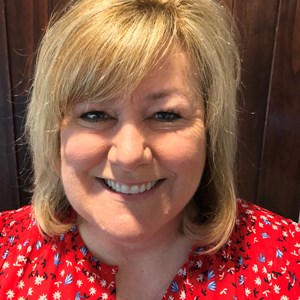 Janet Cole Phelps – Secretary
In the Summer of 2006, a college friend wanted an article in the Barbecue News Magazine, and the next thing I know, I am married to Kell Phelps, Owner/Publisher of the Barbecue News Magazine, and living back in my hometown of Douglas, Georgia. In pre-Kell life, I worked in the insurance industry. My first exposure to NBBQA was in Raliegh, North Carolina, at the 2006 convention, where I assisted the 17th Street BBQ crew with the sauce contest. I have been part of the planning committee for previous conventions focusing on the auctions and raffles. NBBQA is near and dear to our hearts in the Phelps family, and I am excited to be a part of helping others in any way possible in the world of BBQ.
Mark Lambert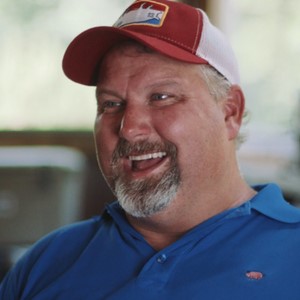 6-time world champion and owner of Sweet Swine o Mine Distribution, Mark knows BBQ. He has said he started his business to feed his competition habit and has turned it into the go to place for all things BBQ. He attributes this to what he has learned through the connections he made through the NBBQA. Mark is a teacher at heart it seems, which is evident on his YouTube channel and his commitment to the educational aspects of our association, which he has served as president.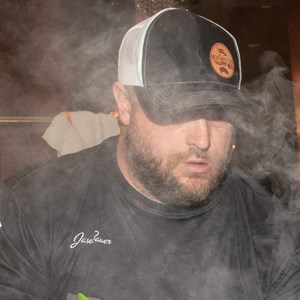 Jason Bauer
Is our Pacific Northwest representative and a championship BBQ cook. He is one of the very few, if not the only person to win a triple at a SCA event and was the NBBQA Food Fight Champion at our last NBBQA Conference in Kansas City. Jason just opened his food truck business and has relied on the expertise of the other business folk within the NBBQA to help kick it off.
Pamela Murphy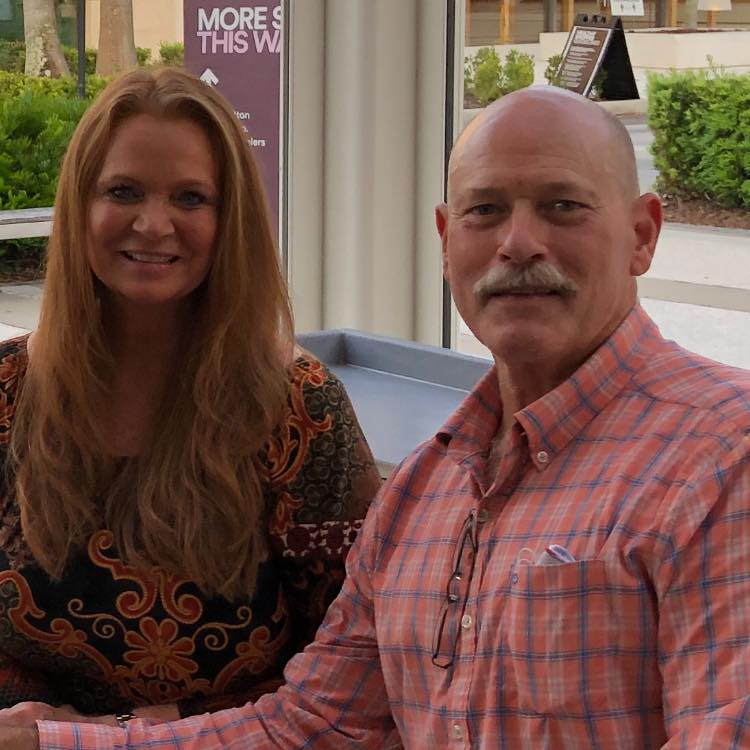 Pam knows BBQ and has been a part of the NBBQA for several years. She, along with her husband, Clay, who is her "partner in crime," are a part the Sonny's BBQ franchise owner family since 2008. So, if you are in the St. Augustine, FL area for vacation, please stop in their restaurant to say hello.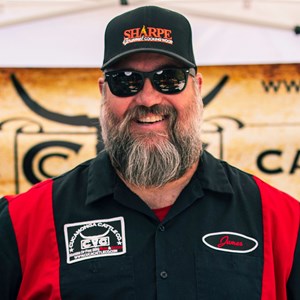 James Hare
Owner of Cucamonga Cattle Co. BBQ Rubs & Sauces, Rancho Cucamonga, CA. KCBS Master Judge, NBBQA member since 2011. Also, member of California BBQ Association, CBBQA. I hope to help more of California's great Pitmaster's and BBQ businesses be aware of and more active in the NBBQA and all it has to offer them.
Mike Ross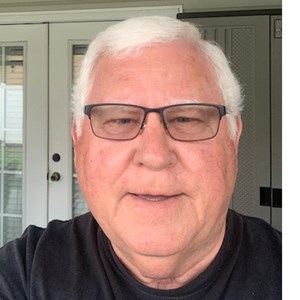 Mike Ross and I live in Paducah, KY. I am a retired System Director of Patient Experience in Healthcare. I have been cooking outdoors for over 40 years. I work closely with Flavor Anonymous and have been to competitions with Shane Draper. I have written a few articles for BBQ and posted multiple cooks. My desire to be on this Board is to help reach out to the backyard cook who may want to complete or simply enjoy cooking for family and friends. Often, simple is better!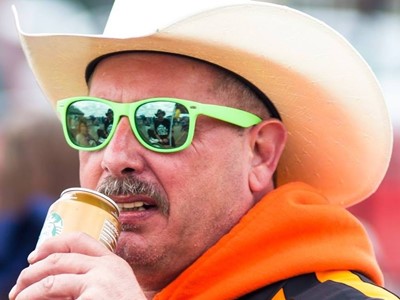 Doug Bauer
Hello members. My name is Doug Bauer. I live in clarion county Pa and I have built and run DB's Smokin' BBQ, The Shack, founded 8 years ago. I'm opening a new location on May 21 called DB's Smokin' BBQ, Bedrock. It all started on a bedsheet. Literally I wanted to be on the board to help with new membership and help up and aspiring entrepreneurs to succeed and grow in the restaurant industry. I look forward to being your grunt.
The NBBQA Staff
These three people assist us in getting the word out, answer questions and secure new members as well as contact old ones. From social media to phone calls to emails you have probably encountered one of them and may not have even known it.
Sammi Graff – Membership Administrator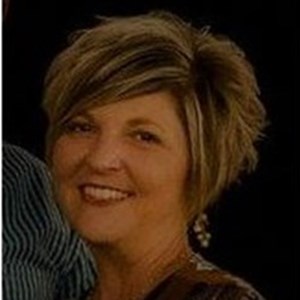 I started with 17th Street BBQ 12 years ago and had the pleasure to work for the "Legend" of Barbecue. I was introduced to the NBBQA through the awards of excellence. I have attended many of the conferences and have enjoyed meeting so many new people. When the opportunity was offered to become the administrator for the NBBQA I could not turn it down. Now that I am no longer at 17th Street, I am still in the BBQ world and there is not any better group of people. I have said this to many members, and I truly believe that this is the only group that share all their knowledge to help the next person to achieve their goals. That is why I wanted to be a part of this organization.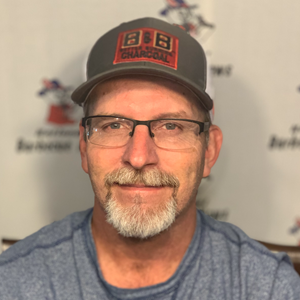 Kell Phelps – Sponsorship Specialist
Everyone reading this in the National BBQ News knows Kell Phelps as he is owner and editor of the leading BBQ magazine. Having been around since the beginning, Kell is the local NBBQA historian. He has served on the board for many years in different capacities, including President. There would be no one more qualified to speak with potential sponsors than Kell.
Vic Clevenger – Social Media Specialist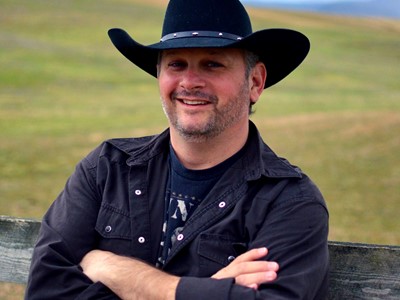 As a writer, he has been writing for over 30 years. His articles have appeared in magazines and journals around the country. Some of them include, Tailgater Magazine, Entrepreneurial Chef, Northern NY Entertainment and the National BBQ News. As a cook, Vic has competed in all the majors and has a 3rd place in desserts at the World Food Championship. He said, "I take great pride in being a part of the NBBQA. As a member, director and now social media specialist, I enjoy spreading the word of the opportunities one can enjoy in the NBBQA."
Join with us as we welcome your NBBQA Board of Directors and staff. The next 30 years will be remarkable.