The Future of BBQ: Young Pitmasters Part 1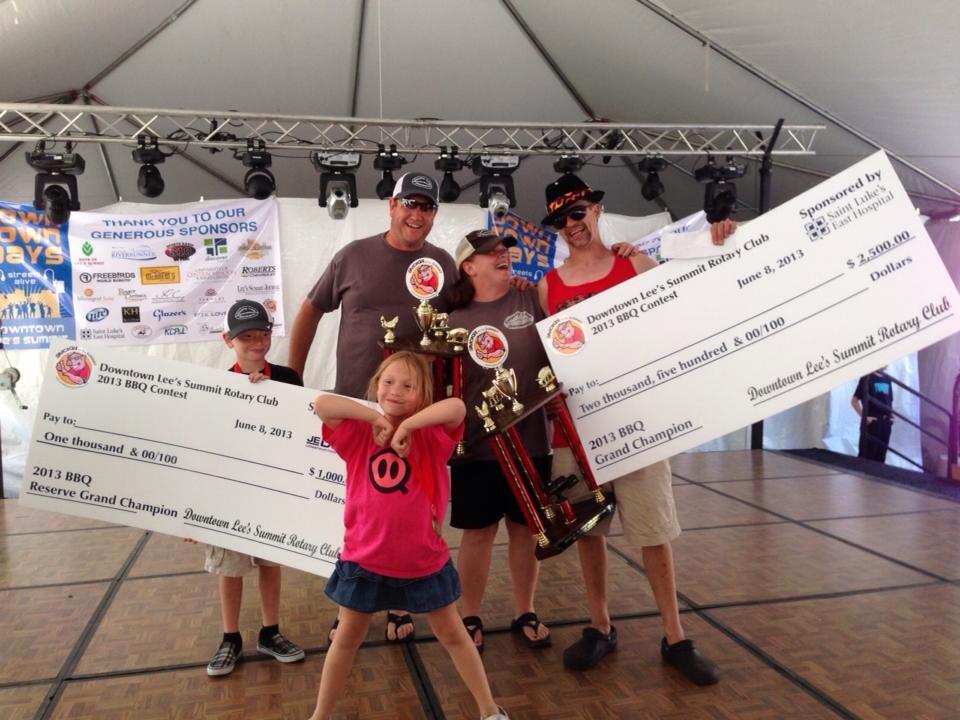 Nathan Hays was just five when he entered his first barbecue contest — his small hands gripping the tongs while he carefully flipped chicken wings over on a grill.
Even before his 2008 debut on the public BBQ stage at such a young age, Nathan found that special spark inside him that any chef can relate to: the need to feed.
Nathan, who is now 14 years old, had been outside learning to cook with his dad Stan Hays for a while before Stan brought him to compete 10 years ago at a "Kids Que" he was helping organize near their Missouri home.
Bone-in chicken was a natural, if a bit difficult, meat to choose for Nathan. Wings were an early favorite of his, going back to when he was first starting to cook on the family's old gas grill.
"I was on a step-stool because I couldn't reach up on the grill," Nathan said about his early days cooking.
Hamburgers were also a go-to food for Nathan and his younger sister Anna — nicknamed the "rib cleaner" — to grill growing up. The brother and sister both appeared on the Food Network's "Kid Chef Nation: Kids Grilling Invitational" last year.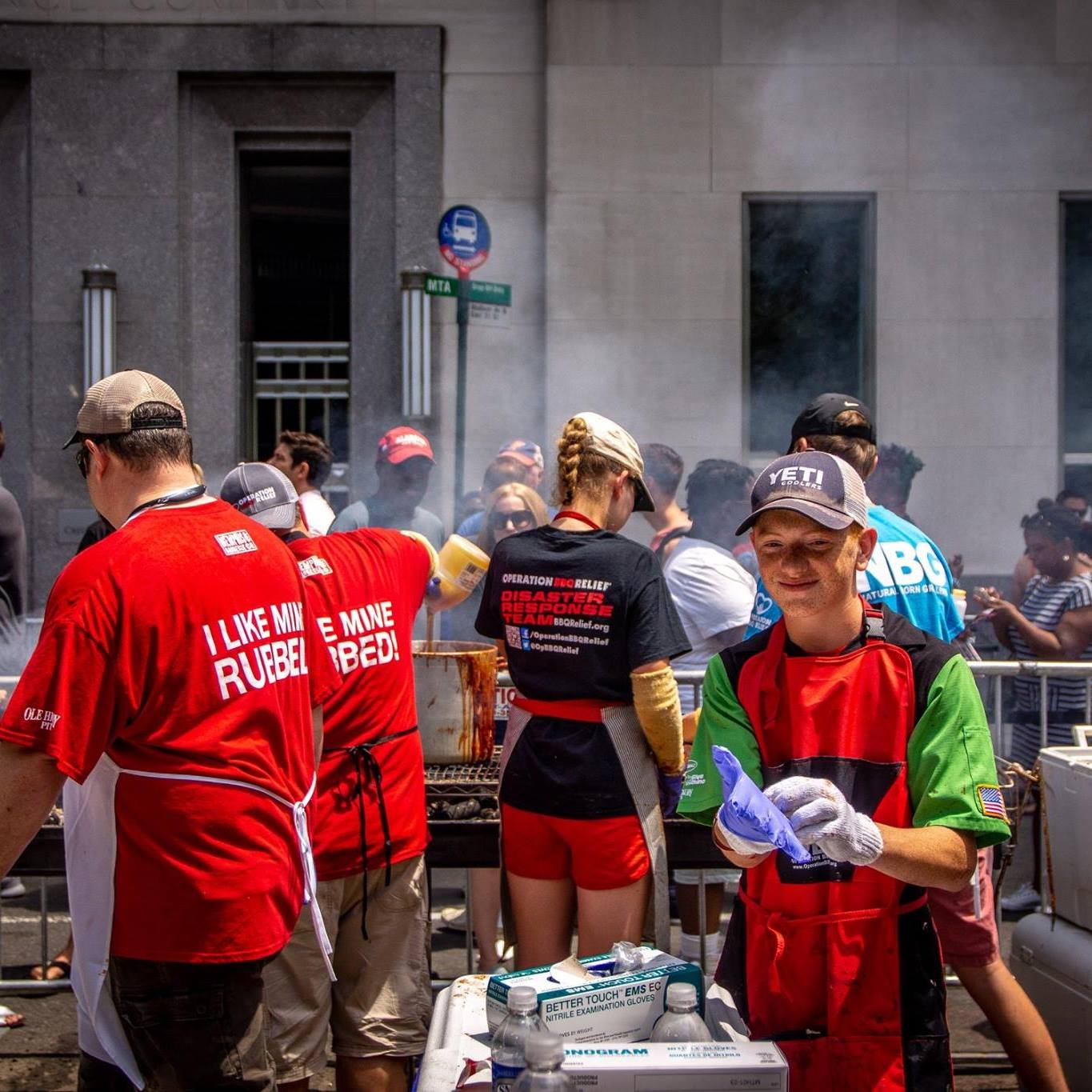 Nathan has had a fire for BBQ inside him since it first ignited all those years ago.
When he was 11, Nathan beat more than two dozen adults in a Steak Cookoff Association contest to win a spot at the 2015 SCA World Steak Championship in Fort Worth, Texas.
There's a big benefit to having kids who are into grilling, Stan has learned.
"The year that happened we ate a lot of ribeye," he said.
Some adults were upset they lost to a kid, but others were more supportive of the young grillmaster. Stan said his son made such an impact that there's now a "Nathan Rule" barring those under 18 from being named the head cook of a team.
Nathan said he sees a difference in the way he cooks, and the way his friends do. It's not about packaged foods when the Hays kids step into the kitchen.
"The normal 14-year-old knows how to cook mac and cheese in a bowl and boil the water," Nathan said. His skills are well-known to his friends, who will sometimes request catering. "They say, 'hey can you come over and cook a steak for me?'"
Though the teenager is busier these days than he was when he was younger, Nathan's food pursuits haven't died down, something that gives his father pride.
"Just the fact that he has the passion and wants to do that and attend those events, whether it's going to the American Royal or going to a steak contest, … getting to see how that all comes together has been very cool," said Stan, co-founder of Operation BBQ Relief and the family's County Line Smokers BBQ Team. "The fact that he continues to grow, in learning and trying his own thing and putting his own flavor profiles together, that takes it to a whole other level of being proud."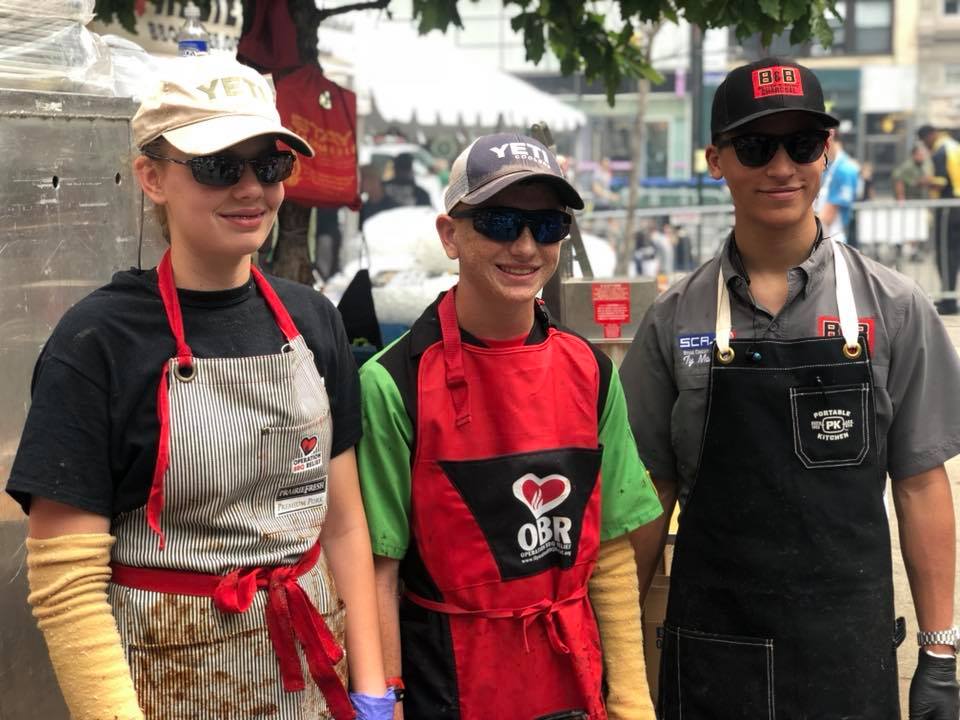 Cooking is such a big thing in the Hays household that when Stan grilled up some fajitas for Anna and a few of her buddies, he said his daughter was shocked that her friends knew little to nothing about home-cooked food. The visiting girls were surprised at the big spread of grilled steak and vegetables that Stan served, something they never got at home.
"They were just floored because neither one of their families actually cooked," Stan said. "It's eye opening."
THE FUTURE OF BBQ
Sometimes you can do all you can to instill BBQ knowledge in the next generations, but if it's not for them, they won't take to it.
Greg Rempe, host of The BBQ Central Show, is a longtime backyard "BBQ wizard" but his daughters — no matter how much of his food they've enjoyed over the years — haven't taken much of an interest in his pursuit. The closest he's really come to getting them to BBQ is when they'll shake some rub on the meat. Even then, they won't get dirty and actually rub in the rub.
"I can't sit here and tell you that they've ever said, 'Hey, let's go buy some ribs today and let's make them together," Rempe said. "I'd be lying if I didn't say I was hoping at some point that would come from one of them."
"It's a two-edged sword. I want to be able to pass it on to them if they want. But I also want to reserve that to my own as long as possible. Because it's like a singular connection they have back to me if they don't learn it. If they learn it they can just leave me to die as an old man alone."
The next generation always has to take on the mantles of their elders for anything to continue. That's happening in the BBQ world as you read this. Right now there's probably a young cook just firing up a grill for the first time, or closely watching their parent slice a rack of ribs, just waiting for the time they can grab the knife themselves and get to work. You probably even know a young person who has learned a thing or two about cooking from crawling YouTube or other places online.
As long as people take time to pass on their passions for outdoor cooking, there will always be a new breed of BBQ cooks over the horizon — with their own techniques and tastes. The food sector saw this occur in the last decade as Millennials grew up and demanded changes to the marketplace, such as a greater selection of organic, well-sourced foods.
What will the future hold for BBQ? That's up to the next generation and the next after that.