The Future of BBQ: Young Pitmasters Part 2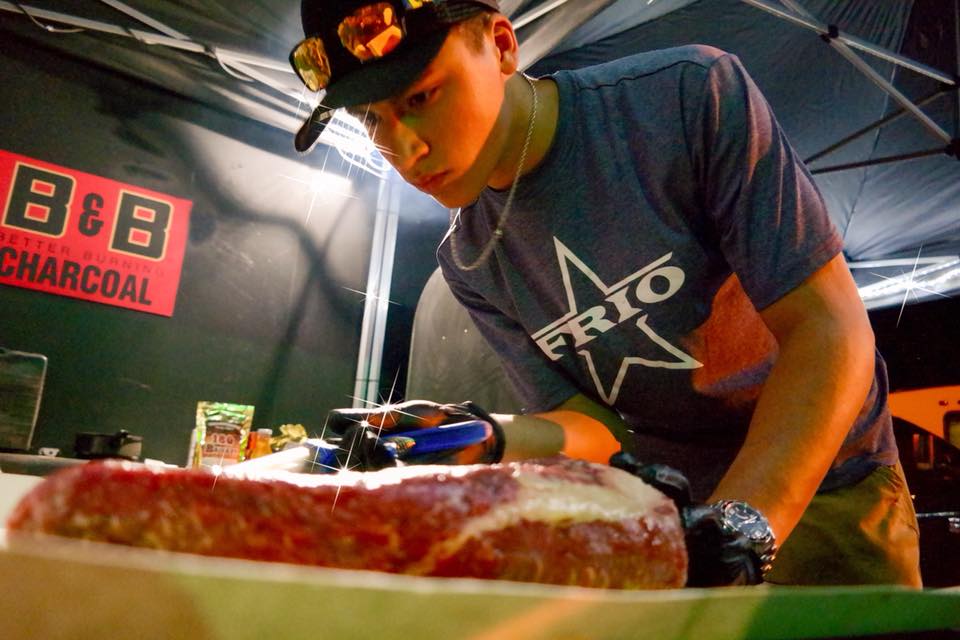 Some competition cooks wait their whole lives to win a grand championship. Ty Machado was 14 when he won his first big win. Last year, at 15-years-old, he won his second.
Even before taking the International Barbeque Cookers Association and other competition circuits by storm, Ty was making a name for himself in the BBQ scene after being introduced into it at a young age by his father Joey Machado, sales and marketing director for B&B Charcoal.
"I got started cooking because my dad was always doing cookouts whenever we were little…" Ty said. "Every other weekend or so he'd go and I'd help him."
When Ty was 11, he began helping out at BBQ competitions Joey was running for the American Petroleum Institute. Joey bought his boy a Yoder Smokers pellet cooker as a starter grill.
"I figured with Ty being so young and not really understanding fire management, but knowing recipes and how to cook, I thought, we'll just see what happens. And the first cookout he went to, he did really well. The first paycheck he got in BBQ was his very first (competition).
"He really got a baptism by fire."
At those events, the Machado family had their roles. Joey would often have to step away from the cooking for business, while Ty learned to handle the responsibilities of being a BBQ cook back at the trailer with his mom. Early on, Ty would regularly send Joey texts and photos updating him throughout the cooks. Joey called him his "little ringer."
"Before you knew it, I didn't get any of those texts anymore," Joey said.
Ty had moved into his own.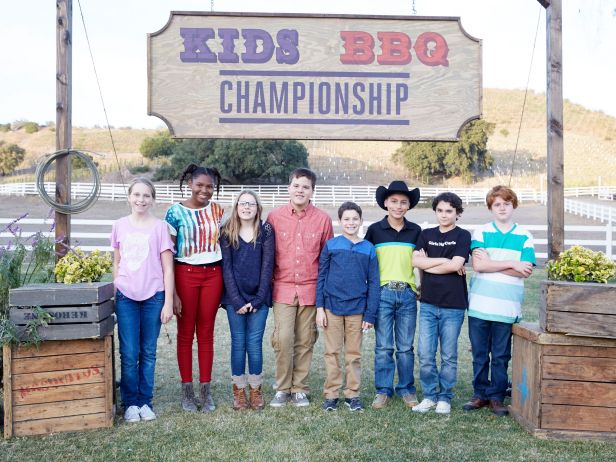 "Every time we had awards, Ty was always walking," his dad said. "It got to the point where people were saying, "If that kids going, we don't have a chance. These guys were feeling very intimidated with him going."
At 12 years old, Ty also competed on the Food Network's "Kids BBQ Championship" next to other young cooks who were also bitten early on by the cooking bug. That was a great experience for Ty and he even made friends in the show.
Joey worries he burnt Ty out a bit with all the competitions they were attending at first, so now they're reigning it in a bit more.
"The year that Ty turned 14 he cooked 22 contests in a year and missed 22 days of school," Joey said. "It was my fault because I burned him out on IBCA. We were just cooking way too many comps and there was a lot of things that suffered. Our relationship suffered a little bit, school suffered a little bit, then it became a job to him. He wasn't doing it because it was a job, he was doing it because it's fun."
It's not about the wins that drives Ty to cook, it's the love of live-fire cooking.
"I'm most excited about just being on the grill, the experience of cooking the food you want to make," Ty said.
Joey couldn't be happier at his son's shared passion.
"I'm a proud dad."
LESS COOKING HAPPENING AT HOMES
Certain kids take to BBQ like pepper takes to brisket. Others would rather spend five minutes watching the microwave spin than five hours smoking a rack of pork ribs.
So why does it take longer for some to get into BBQ, grilling or cooking in general? For one, as any pithand can attest, BBQ skills don't come overnight. Younger people are often busy with school, activities and other obligations, not to mention youthful hi-jinx. The lifestyle of a younger person isn't typically associated with "low-and-slow." So it's often not until the college years or after that many people even begin learning how to prepare a home-cooked meal — if at all.
Older members of the BBQ community grew up in a time where a majority of food was cooked by their family. That's no longer the case.
Until recent years, the US population always spent more on food at home than away. In 1954, Americans spent $46.4 billion on home-cooked food, but they only spent $15.4 billion on eating out, according to the Economic Research Service of the USDA.
That gulf became smaller over the decades until 2014 when — for the very first time — this country spent more money on eating out than cooking at home. That turning year in 2014 saw Americans spend $731.2 billion on food away from home, just overtaking the $727.7 they spent cooking for themselves, US Census Bureau statistics show.
As more and more families have switched to eating out over cooking at home, there are less children picking up kitchen knowledge from their parents.
A study published in 2016 by the International Journal of Behavioral Nutrition and Physical Activity suggests that if cooking skills are taught at a young age, then when the kids grow up they'll be more creative in the kitchen and actually see themselves as "cooks."
"Learning (cooking skills) as a child or a teenager was shown to be positively related to current use of cooking and food skills, cooking practices, cooking attitude and diet quality. … Due to the reduction in the number of home cooks this knowledge transfer may not be possible in the future and therefore high quality practical cooking education starting at a younger age is recommended," the researchers concluded.
James B. Hare, owner of Cucamonga Cattle Company, knows the power of a parent cooking with, or for, their children. That was his story when he was a kid.
The KCBS Master Judge grew up cooking with his dad, who owned a restaurant. Hare did the same with his daughter and son, both of whom now adore at the art and science of food.
James and his son Jake, 17, recently competed together with the Sharpe Gourmet Cooking Wood BBQ Team at the annual Turf & Surf BBQ Championship in Del Mar, California.
"He's able to learn more from them than I can teach him," James said.
Jake is already a certified KCBS judge and hopes to follow in his dad's footsteps and become a master soon.
"He'll be a Master Judge by the time he's 18," James said. "I'm proud of him for that."