Unique Drinks Like Cheerwine Can Spur Sales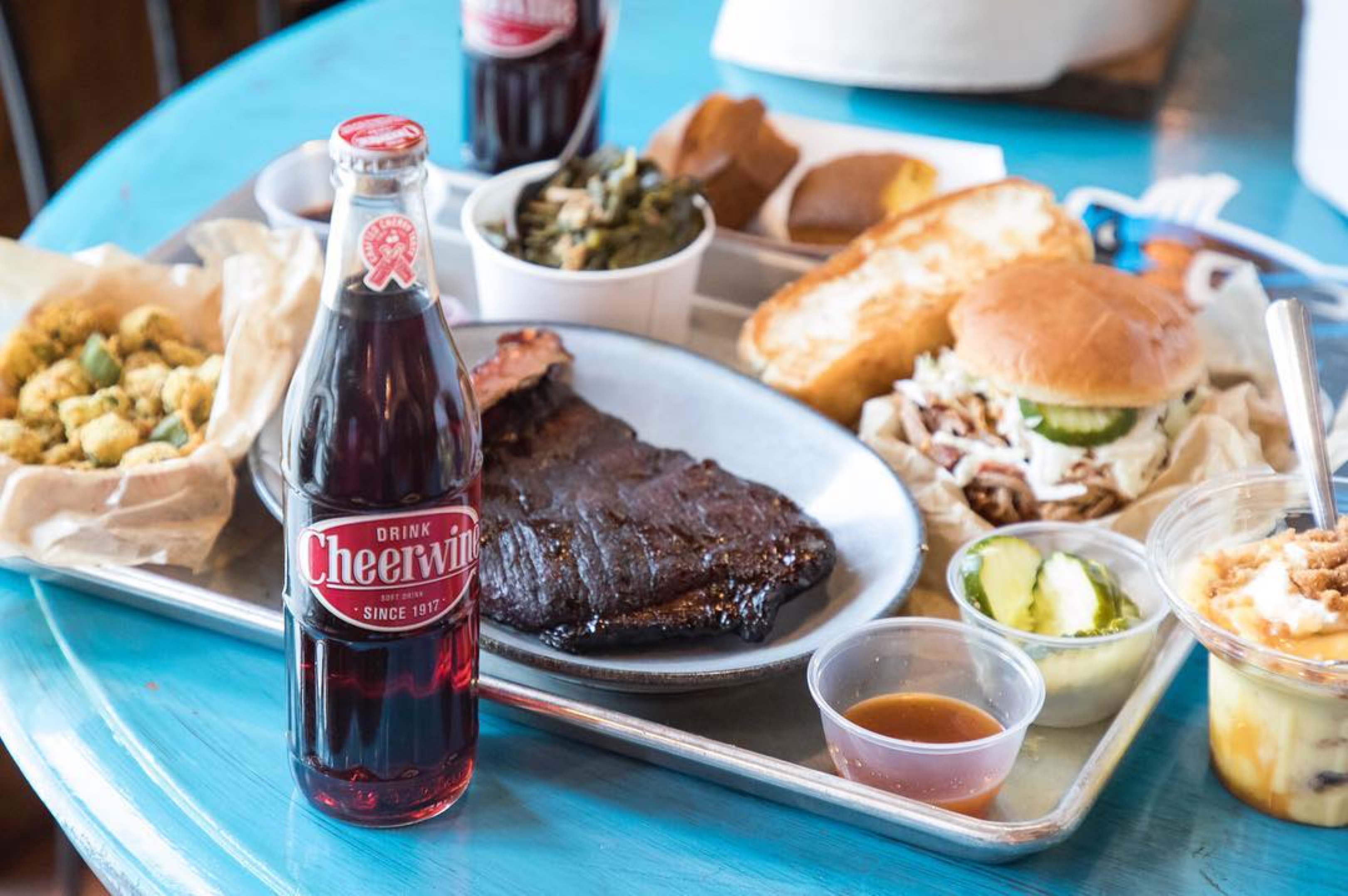 There are few things more refreshing than washing down a meal of barbecue with a cold drink.
One drink that has a long and storied history with BBQ is Cheerwine, a Southern staple like barbecue itself. Cheerwine started in North Carolina in 1917. It was there all along as barbecue culture transformed, but to this day, in certain regions you'd be hard-pressed to find a barbecue joint without someone tilting back a bottle of the cherry-flavored soda.
Soda in general has a strong relationship with American BBQ culture, due in part to it being a lunchtime favorite. While some are comfortable cracking beers at noon, many others aren't, and non-alcoholic drinks like soda will sell at any hour.
Certain pops like Cheerwine have become so entwined with BBQ that there are a ton of soda-based barbecue sauce recipes out there. You probably even have your own. At the annual Cheerwine Festival in its hometown of Salisbury, North Carolina, the thousands of attendees tasted Cheerwine BBQ sauce to rave reviews.
"Barbecue has a lot of Southern roots and Southern history and so does Cheerwine," said Joy Harper, marketing director and a fifth-generation member of the family business. "So just naturally through the last 100 years, people have associated the two things together."
Cheerwine is also the Official Soft Drink Sponsor of the NBBQA.
"Cheerwine refers to itself as 'Southern food's trusty sidekick,' and there might not be a better pairing than a cold Cheerwine and a plate of North Carolina BBQ," Eat Sip Trip wrote online. "If you go into one of the state's most authentic BBQ joints, there's a better-than-average chance that Cheerwine will be an option at the soda fountain."
That's the case in and out of North Carolina.
Shiver's BBQ in Florida is proud to offer the drink in its soda fountain. "Cheerwine is a staple of many southern BBQ restaurants and we're proud to carry it," they wrote on their website. In Cheerwine's home state, Sam Jones BBQ also offers up the drink in glass bottle and fountain form.
Many long-standing barbecue spots have been slinging the soda since they first opened their doors.
In Ohio, Old Carolina Barbecue Company co-founder Brian Bailey has always remembered cracking a Cheerwine with barbecue. The taste just fit, he said in a video on Cheerwine's website.
"It just compliments it so well. The sweetness of the soda, the smokiness of the meat. It is definitely a perfect match."
Once he started selling Cheerwine at his locations, there was a noticeable shift in sales.
"It quickly became the number one selling beverage in all of our locations," Brian said.
Because of decreasing soda consumption in recent years, restaurants have increasingly been offering up other more-intriguing options than the standard big brands to drive their beverage sales back up.
"With consumers' tastes changing, chains are getting creative in what they're putting on their drink towers — no longer content with simply offering Coke or Pepsi," according to Restaurant Business. "Companies are adding new varieties. They're including more lemonade and iced tea and giving their customers more choice, all in a bid to recover lost beverage sales."
As soda consumption of larger brands has gone down, craft choices and smaller brands have an opportunity to step in front of the consumer.
"It's different than other soft drinks," Joy said. "(Cheerwine) can bring something new to your restaurant."