It takes just two words to elicit laughter from some BBQ folks: vegan BBQ.
That's the reaction Chef Mick Brown sometimes gets when he explains his passion for promoting vegan, vegetarian and healthier BBQ food. It is hard for some in the meat-centric trade of barbecue to conceptualize an outdoor cook without a single bite of steak or heaping pile of pulled pork. To many, BBQ means meat, but Mick wants to challenge that notion; he believes eating veggies can save your life.
"They basically laugh at the concept. That's the attitude I get from some people," the California chef said about vegan BBQ. "(But) I'm finding, surprisingly, people are really receptive to it when you discuss it with them seriously."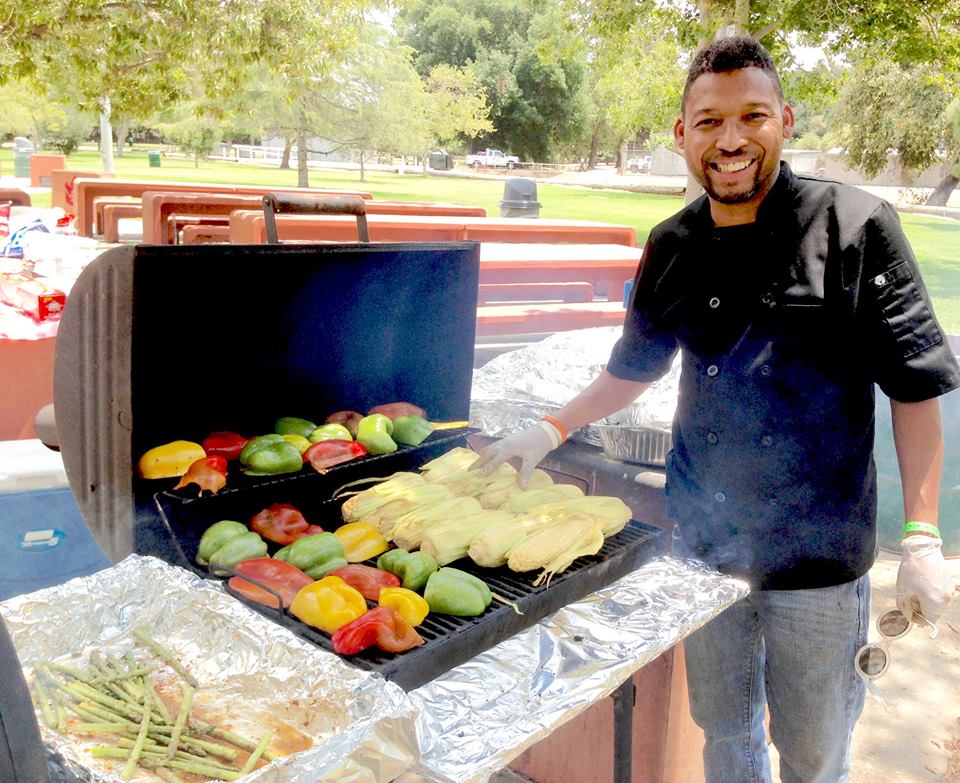 Mick is passionate proponent of getting people to eat healthier, and explaining the benefits of a vegetable-focused BBQ diet is a mission that drove him to found the nonprofit BBQ Rescues! and its website/blog
www.bbqrescues.com
. This past Christmas Eve, Mick helped serve fresh salads with L.A. Mission to homeless in the Skid Row area of Los Angeles.
As a diabetic whose weight has fluctuated, Mick finds motivation to help others from his own health struggles.
Mick is challenging BBQ restaurants and caterers to add a healthier — not fried — vegetable or vegan option to their menus by 2020 as part of his recent #BBQProject2020 campaign. Using the #BBQProject2020 hashtag on social media is meant to let others know the establishment has made a stride to make their menu healthier.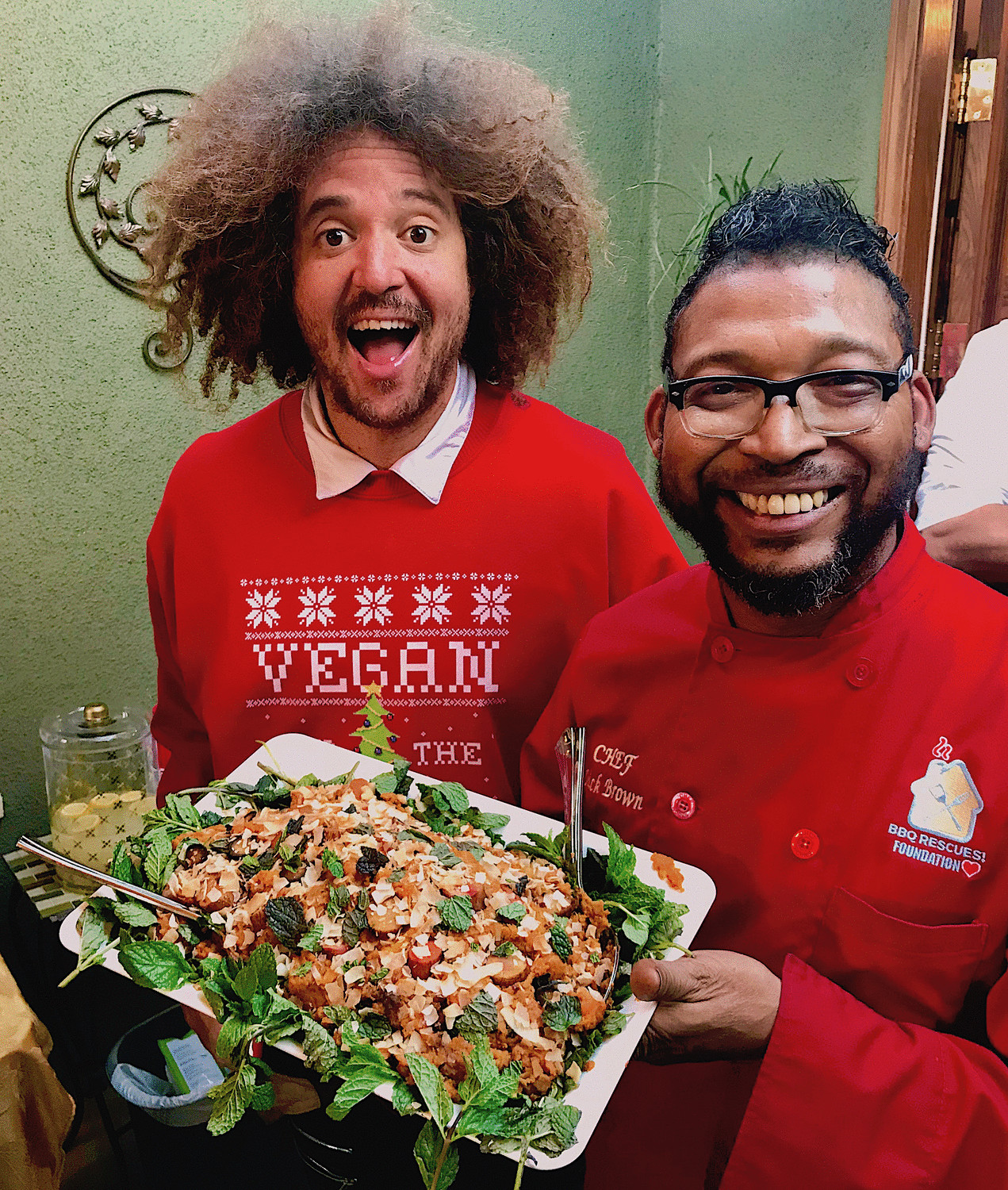 The chef was part of a presentation during the NBBQA's 2018 I Am BBQ Conference called "Making BBQ Healthy and Authentic." After he grilled up some vegan BBQ for attendees, the extras were served with lunch that day. The crowd devoured them.
"I'm finding the key is letting people taste it," Mick said about persuading others to eat more veggies at BBQ. "If you make the vegetables as hearty and good-tasting as the meat, people will want to eat them more."
VEGAN BBQ, A GROWING TREND
Though you might not personally know anybody serving "vegan BBQ," there are a restaurants and food carts around the country doing just that. In Portland, Ore., home to a number of vegan-friendly restaurants, there's Homegrown Smokers which is getting local acclaim for their "tempeh ribs" and smoked "soy curls." There's even a vegan BBQ place smack-dab in the center of a celebrated BBQ Mecca. BBQ Revolution in Austin, Texas, makes their "No Bull Brisket" from a "wheat roast" that includes....