Back to Events
NBBQA Steak and Whole Hog Cookoff
This is a weekend to get together with others of the NBBQA.
Friday, November 12, 2021
to Saturday, November 13, 2021
Event Details
As promised, we have put together an in-person event for the fall. NBBQA invites all members and competitors for the 2nd annual Whole Hog Competition, November 12th and 13th in Byhalia, MS. This is a joint effort with Sweet Swine o' Mine, NBBQA and the SCA. Details of this event will be posted on SCA's website next week. We will have several opportunities for competitors to sign up and join the fun. You can sign up for one, or all of the following, or just come and watch.
Whole hog

SCA steak and World Champion qualifier. 3 rounds total

Three Ancillary contests:

Whole Hog Leftover, Bloody Mary, and Thanksgiving Theme
We will have demonstrations, raffles, and special drawings for NBBQA members only. Not a member, join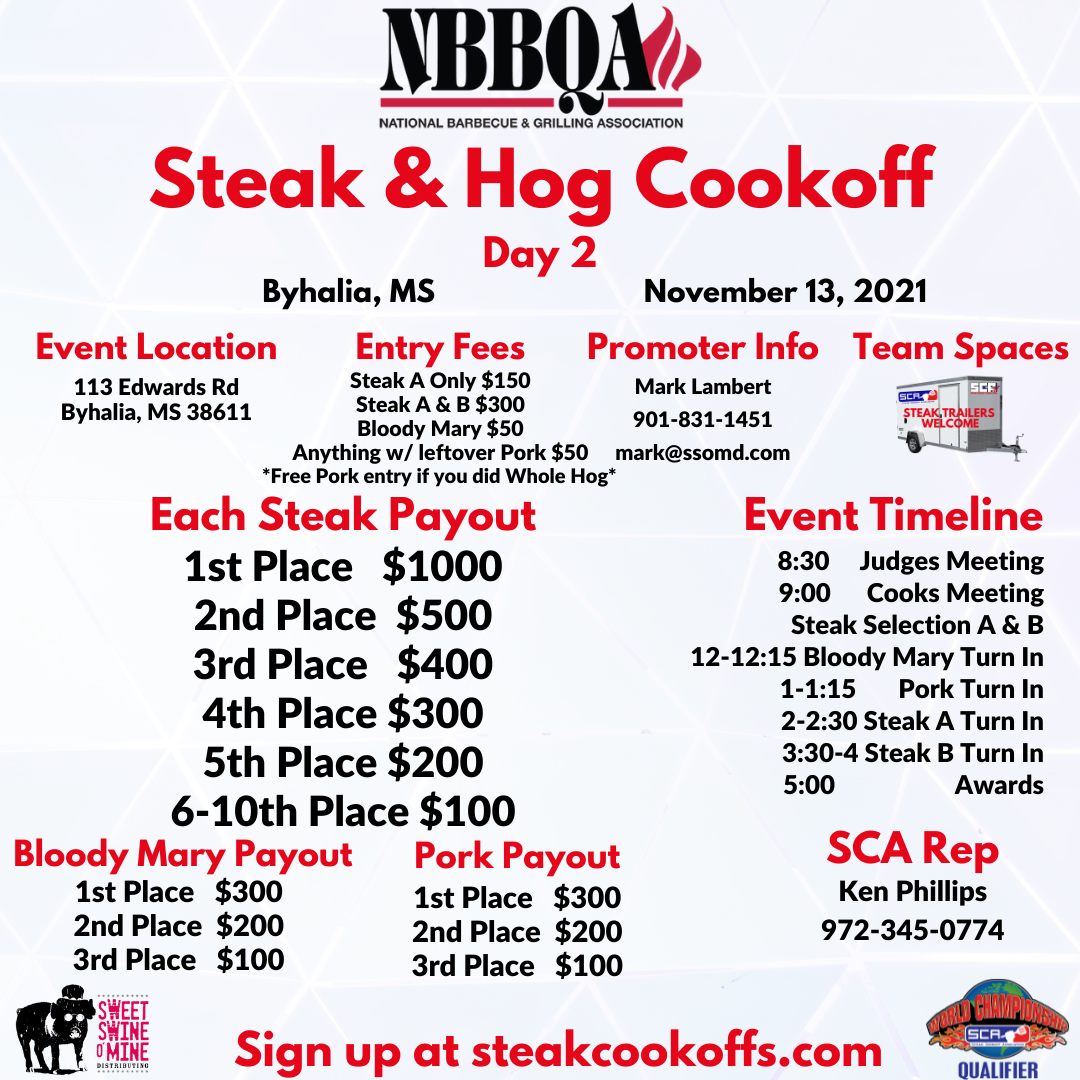 here
https://www.nbbqa.org/membership-information
.
Want to participate? We are accepting equipment, product or services to use for the giveaways or raffles. And/or If you/company are interested in doing a demonstration, please email us at
info@NBBQA.org
tell us what you want to do, and our team will get back with you with the details.
Sign up for the Steak and Whole hog cook here: https://steakcookoffs.com/event-4350211