Just Wanting to Help People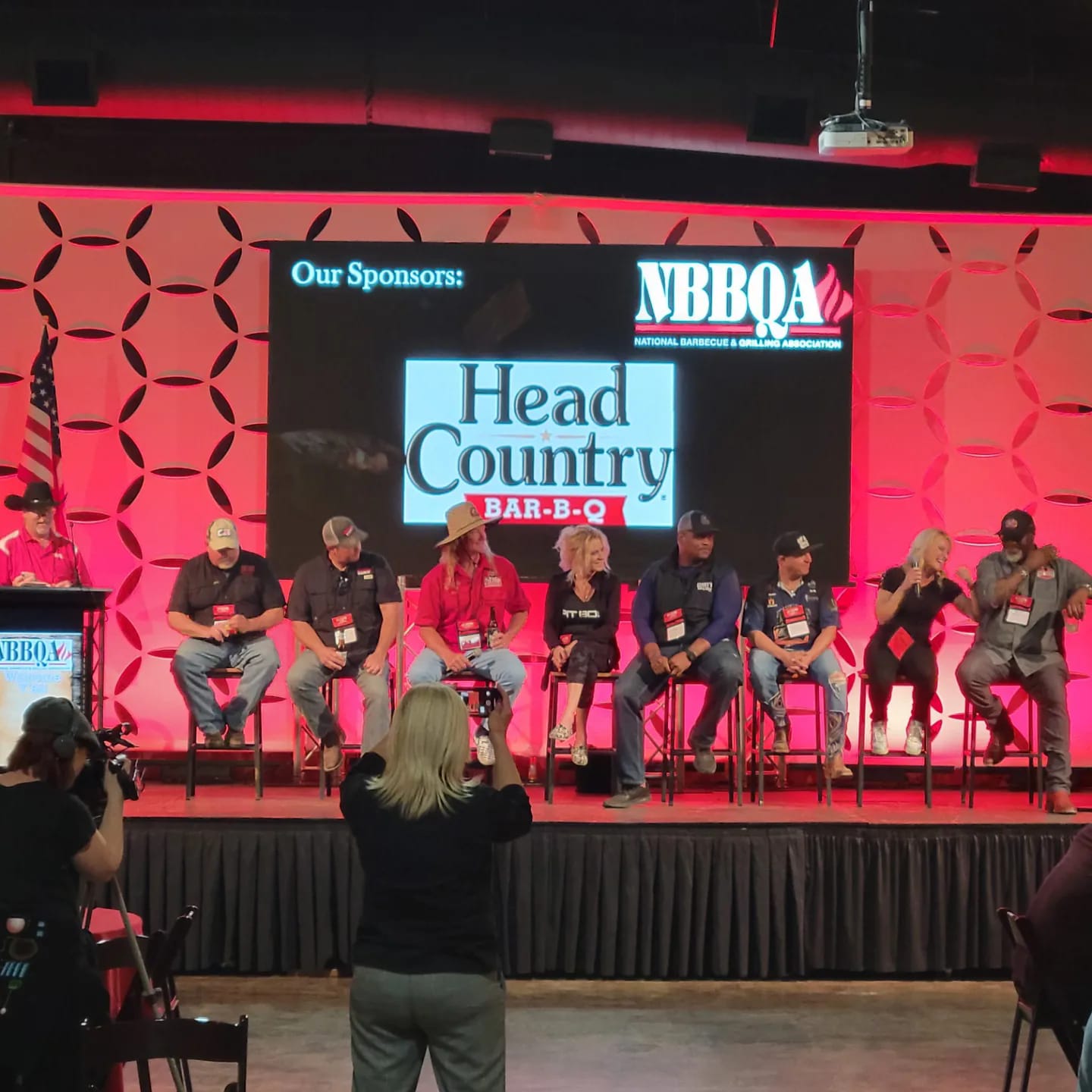 This is at the core of the NBBQA, even with the new structure of our beloved organization. Kell has been quoted on many podcasts and interviews as saying, "We just want to help people." Such a simple yet profound little statement. Six words on which this organization rests. Six words which will lift the NBBQA to brand new heights, never seen before. Six words enabling the membership to give back to others. This is where the virtual conference comes into play as well as the other plans on the drawing board.
Just Wanting to Help People…Learn
Famed television chef, Julia Child, is making a comeback of sorts with more people showing interest in the late French chef. Although she passed away in 2004, there has been a movie, books and a new documentary about her. HBOMax is even producing a drama series about this PBS legend. As a cook, I am fascinated by her story. She didn't even make her television debut until she was in her fifties. Her famous cookbook, Mastering the Art of French Cooking, was published in 1961, just a couple years before her famed television show, The French Chef debuted on PBS. This is such a powerful lesson teaching us, it is never too late to chase your passions, but that is a topic for another article.
With all this information out there about this cultural icon, there is one overarching fact which keeps coming out. She never stopped learning. People who knew and biographers who've studied her life often describe her in one word, "student." No matter what she had written or how high her celebrity status rose, these people say her desire to learn more never waned. Even two days before her passing, at the age of 92, she wanted to go to a beef processing farm to learn more about where steaks came from. There is one characteristic of every trailblazer, such as Julia Child, has, they never wanted to stop learning. There is always something new to discover.
As we continue to grow as cuisine, BBQ is being placed out front by the likes of Celebrity Chefs, Bobby Flay and Michael Symon. Food Network has had TV series' focused entirely on BBQ. Michael Symon was just at Memphis in May last week filming for the Food Network. The question which must be asked is this, "Are you ready for this?" What I mean is this, are you continuing to learn in order to grow in this business. You may be thinking I'm referring to your brisket or ribs but I'm not. In recent years the sessions at the conference has been more focused on topics to help you for such a time as this. How to speak when the media comes knocking. How to start a food truck. How to write a blog. How to...still more to come. But many of these topics can be viewed with our virtual conference. Visit www.nbbqa.org to register.
Just Wanting to Help People…Succeed
Every year the annual conference has been the place to network, have fun but most of all, learn. Past president, Mark Lambert, credits his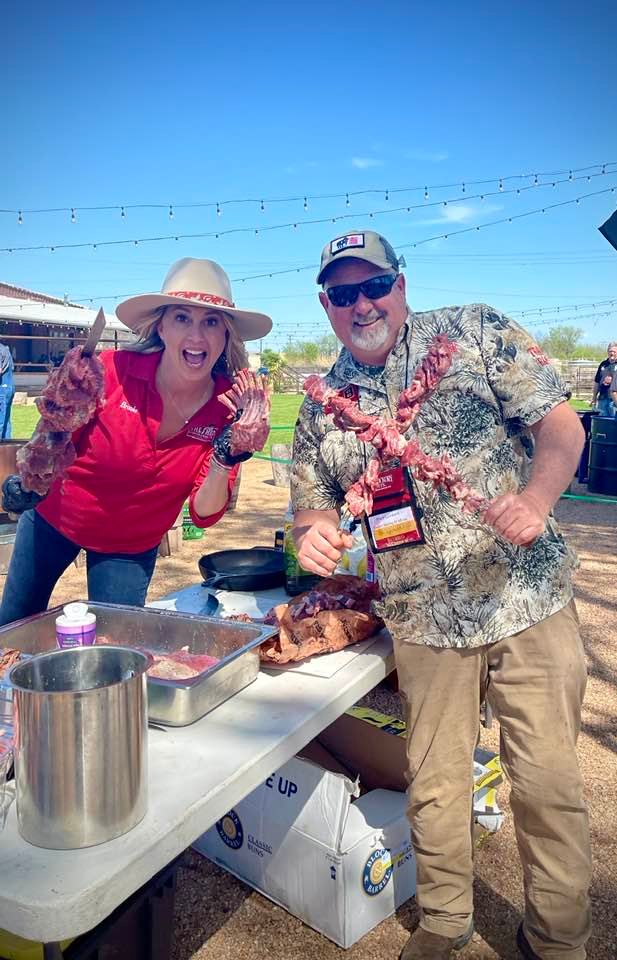 great success as a 7-time world champion and successful business owner partly to the information he gathered over the years by not only being a member of the NBBQA but attending the annual conferences. Many partnerships, food trucks and businesses have gotten their start or seen growth as a result of the material they have received from the NBBQA, as a member and being in the educational sessions at the conference. This year marks the first time we've been able to have the entire conference available to everyone who loves BBQ and wants to grow in their knowledge. This is a direct result of "just wanting to help people."
Our membership wants to succeed, and we want to help you get there. It doesn't matter if it's getting that chicken skin to a perfect crispiness or writing a cookbook. We just want to help people succeed. This is why we publish a bi-monthly newsletter, send you a monthly issue of the Barbecue News and plan events throughout the year. But more than this, our legendary membership also wants this. In the years past Myron Mixon donated a cooking class to help you succeed. The Shed BBQ cooking team has given a spot on their Memphis in May team for a lucky person or two. Mark Lambert is just a DM away if you have a question about something BBQ related. Chris Lilly always says to stop by for a visit when you see him at the Royal or in Memphis. I could continue to go on with others in our membership who just want to help you succeed.
Just Wanting to Help People…Give Back
In the early days of the International Association of Culinary Professionals (IACP) their membership included Julia Child, Jacques Pepin, Anne Willan as well as other notables in the culinary world. The IACP is much like our very own NBBQA, just broader. But why were those famed chefs a part of the IACP? They have already "arrived" professionally. They are/were at the top of their game, why be a part of this? It was simple, they wanted to give back to the industry in which they loved. One story about Julia Child was how she told a young up and coming cookbook writer to stay in touch. They had both been invited to an awards dinner and after some very hilarious moments the legend told the younger, they should remain in touch. Then Julia asked the young writer if she had her contact information. Of course, the young writer said she did not, so Julia reached into her purse to pull out what the writer was expecting to be a business card. As it turned out, Julia took out her checkbook tore out a deposit slip and handed it to the young author. They remained close friends until Julia died.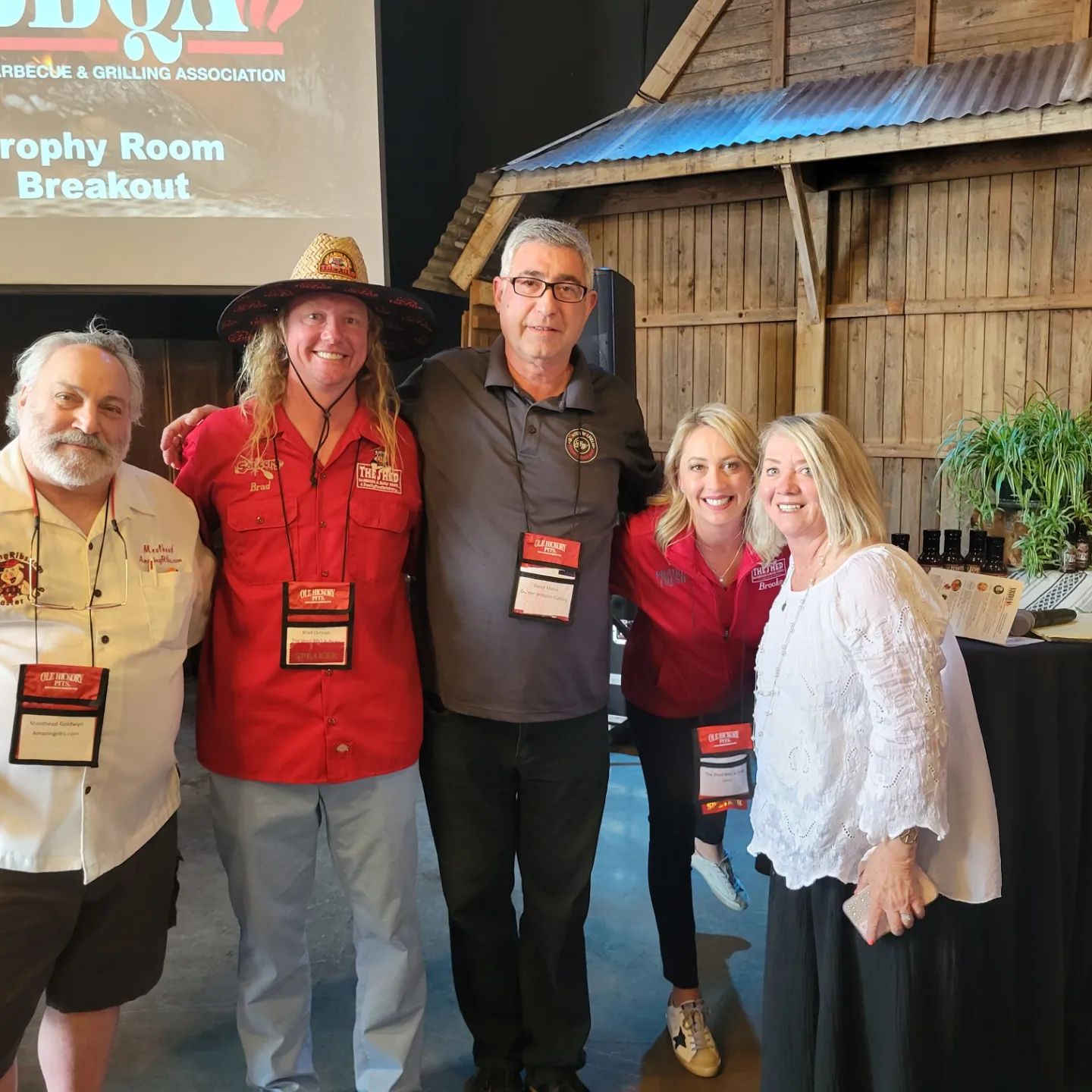 There are thousands of stories of the famed chef going out of her way to give back to the cooking world. From advice to time, she wanted to give back. Even if it was just words of encouragement to the dishwasher in the back of the kitchen, she gave. No pretense, no celebrity, no airs, she just wanted to help people by giving back. Many in our NBBQA family are the same way. We already mentioned the Shed and being a part of their team but when it comes to the Orrison family, you can't have people who give back more than them. Whether it's stopping in and Brad telling you to grab a beer because he makes time for you. Brooke stopping by say hi at your table because she saw you posted on social media you were having dinner in Ocean Springs. Mama Shed, Linda Orrison, never letting you pass by without a hug around your neck. Then Daddy-O keeping you in stitches as speaks to you as if you are the only person that matters. This is just social. You have questions about something business related, they everyone of them are ready to help you. They seem to live by the rule, "you grow, we grow" philosophy. So they simply give back.
Mark Lambert was once asked why he was a member of the NBBQA. This was back when he was just a 5- or 6-time world champion. His answer was simple, profound and one I'll never forget. He said, in a nutshell, the success he has achieved in the BBQ world was in part, a direct result of what he has learned from others in the NBBQA, especially when he was first starting out. To answer the question as to why he was a member is he wanted to give back to those who were seeking answers like he had. You can sum up why legends such as Mark or the Orrisons are a part of the NBBQA any better than that. They just want to help people by giving back to them.
At the core of the NBBQA is "just wanting to help people." This has not changed from the past and why our founders began the NBBQA. Moving forward in the NBBQA, this direction has not changed, rather there is a renewed emphasis on this core value. Everything we do from this point on will be under the umbrella of Just Wanting to Help People.