The American Lamb Board Advances Lamb
Date posted
December 15, 2021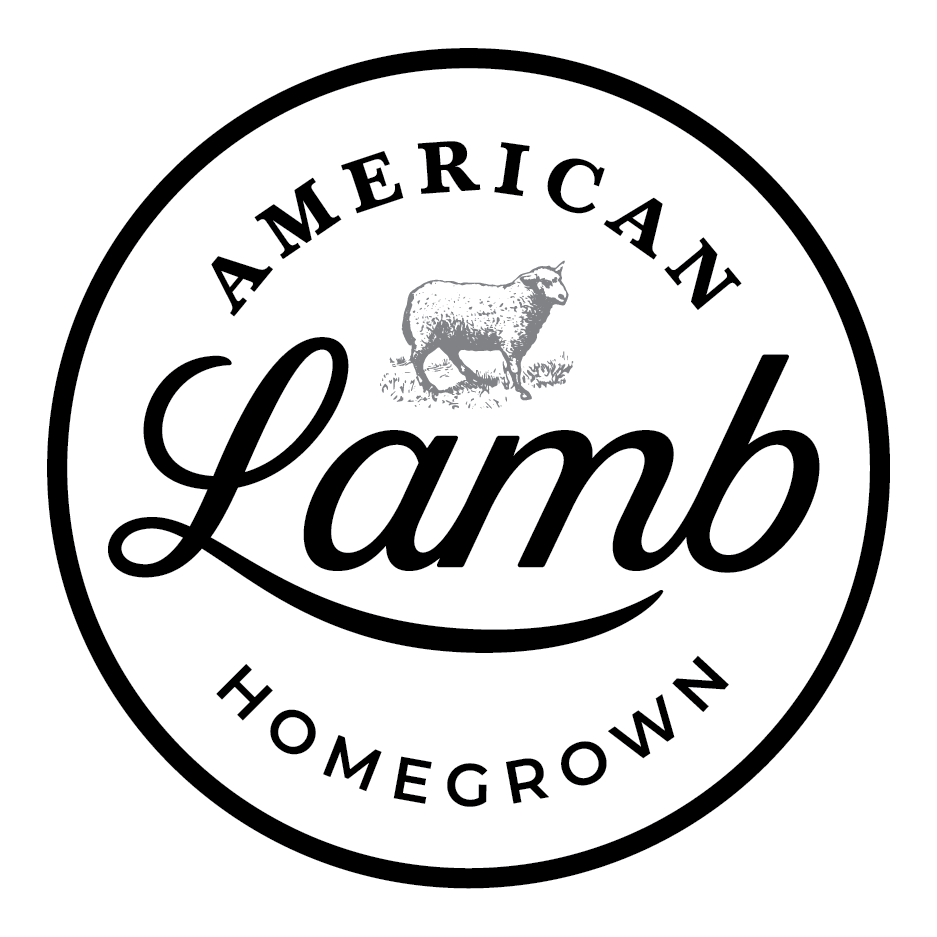 A few years ago, a lamb dish won at Memphis in May in the Exotic Meat category. Lamb is one of those meats which just isn't seen on the BBQ circuit. Although it is a staple in home dishes around the world, here in America, it seems to be reserved for the fancy restaurants. Even then, many may be reluctant to order it for their dinner. The American Lamb Board is on a mission to change this. Their membership in the NBBQA is a part of their bigger plans of taking lamb from white tablecloth restaurants to the dinner table at home as well as the BBQ circuit.
As we talk meat it usually consists of the big three, beef, pork and chicken. Lamb is beginning to become a part of the meat conversation. Walking through Memphis in May, maybe you came across Chef Matt Abdoo from Pig Beach smoking a lamb shoulder to perfection. Perhaps you've tasted some mutton as you have driven through Kentucky, which has long been a staple. Recently celebrity pitmaster, Craig Kimmel, commented on his newfound appreciation for lamb after attending the Jacksonville BBQ Fest. The American Lamb Board is doing a great job in placing lamb into forefront of meats, especially if you're wanting something different.
When you choose to cook American lamb, you are helping to support the over 80,000 sheep ranchers across the country producing 6 million sheep in every state of the country. These ranchers are passionate about what they so and continue to play a large role in the history of the United States. They are concerned about the environment and take great lengths to give back. These ranchers also care for the animals to guarantee the best product arrives on your plate. For many, much like their cattle rancher counterparts, they give a great deal to the communities in which they live.
As you walk through the meat departments of your local stores, you're beginning to see lamb on the shelves. From lamb shanks to leg of lamb to lamb chops, you will have plenty from which to choose. This can be a concerted effort from the advances made by the American Lamb Board as well as the influences from families moving to the United States from other parts of the world. Lamb as the number one protein in other countries, and as they immigrate here, they bring their family recipes with them. A South African, now living in the United States, told me lamb was perhaps the number one protein eaten. From holidays to Friday night braais, lamb always had a place on the table in her country.
During the holiday season take this opportunity to cook some lamb. Maybe you want to start small with lamb chops or perhaps you want to cook a leg of lamb. Whatever it is now is the time to do. Send us your results. If you don't think you can do it, we have included a recipe for you to try, but you can visit the website for plenty more, www.americanlamb.com.
There is no end to the type of barbecue dishes that can be made with lamb. Lamb Ribs, often called Denver Ribs offer an upscale twist to traditional spareribs. Slow-cooked lamb shoulder can be used in a variety of dishes from smoked lamb belly flatbread to hickory-maple pulled lamb sandwiches to lamb pita sandwiches made with Lebanese Seasoned Lamb Shoulder.
Thank you American Lamb Board for talking with us and we look forward to helping you advance this great protein to the cooks of America.
Grilled American Lamb Loin Chops with Fennel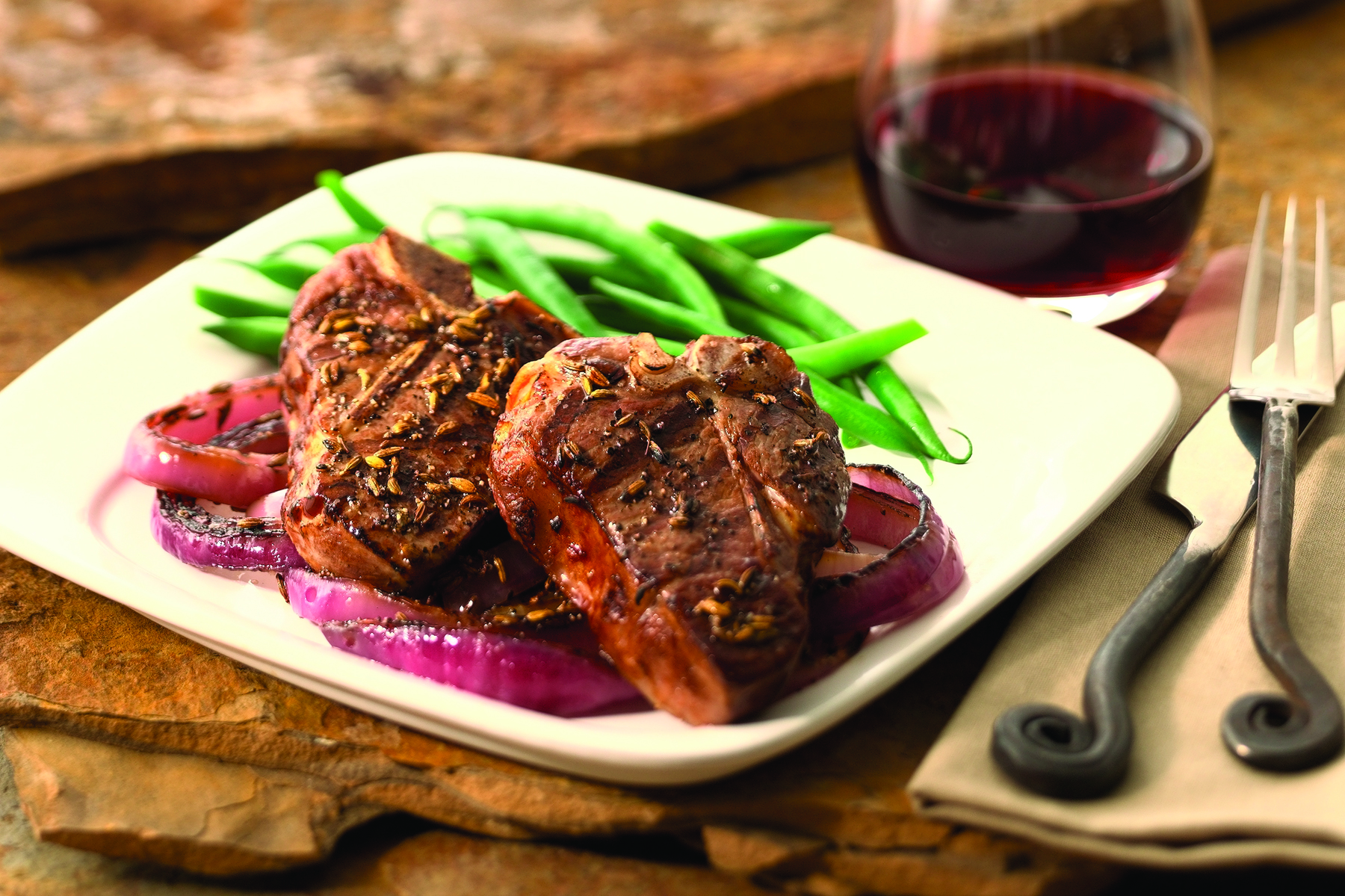 Yield: 4 servings
1 tablespoon fennel seeds
1 teaspoon each garlic salt and coarse pepper
2 teaspoons olive oil
8 American Lamb loin chops, 1-1/4-inch-thick
1 large red onion, cut into 1/2-inch-thick slices
In small bowl, combine fennel, garlic salt, pepper and olive oil. Rub mixture on both sides of lamb chops and onion slices.
Grill over coals covered with gray ash. Begin by cooking onions for 5 minutes. Turn onions over when browned and cook until tender. Add lamb chops and grill for 7 minutes on each side or to desired degree of doneness. Make grilled onions into rings and top with lamb chops.